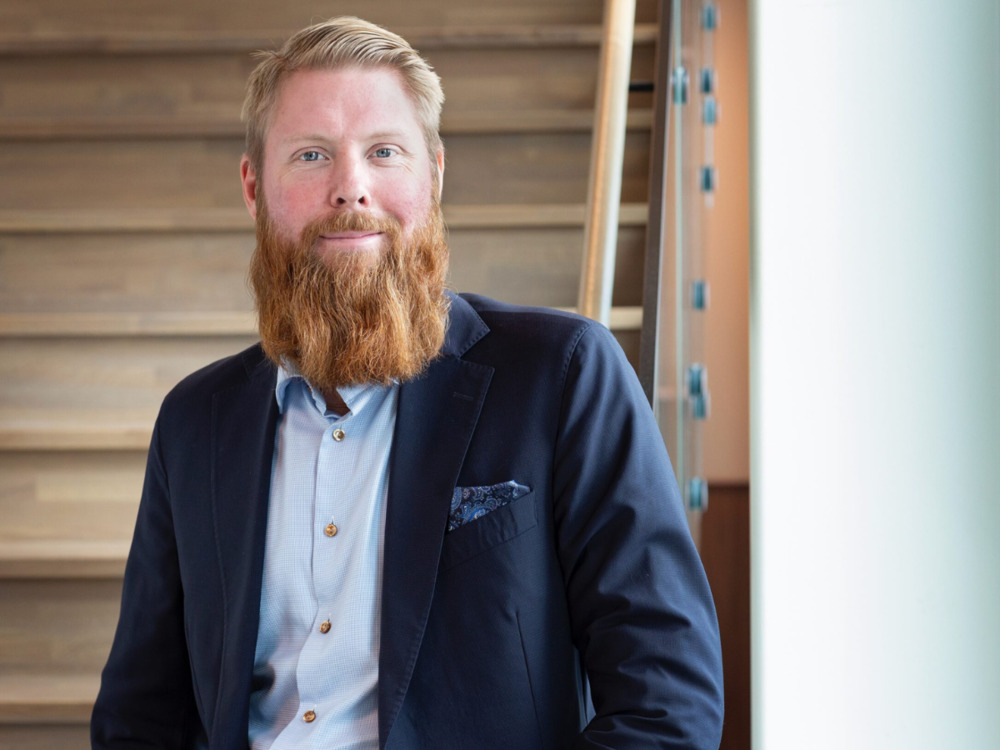 About Aros Kapital AB
Aros Kapital has established itself as a financial partner for small and medium-sized enterprises in the Nordic countries and the UK. Innovative financing solutions combined with clear messaging and rapid service are laying the foundation for better business and higher growth.
Head Office

: Göteborg

Net Sales 2022

: SEK 650 m

Employees

: 96

Chairman

: Pål Ryfors
www.aroskapital.se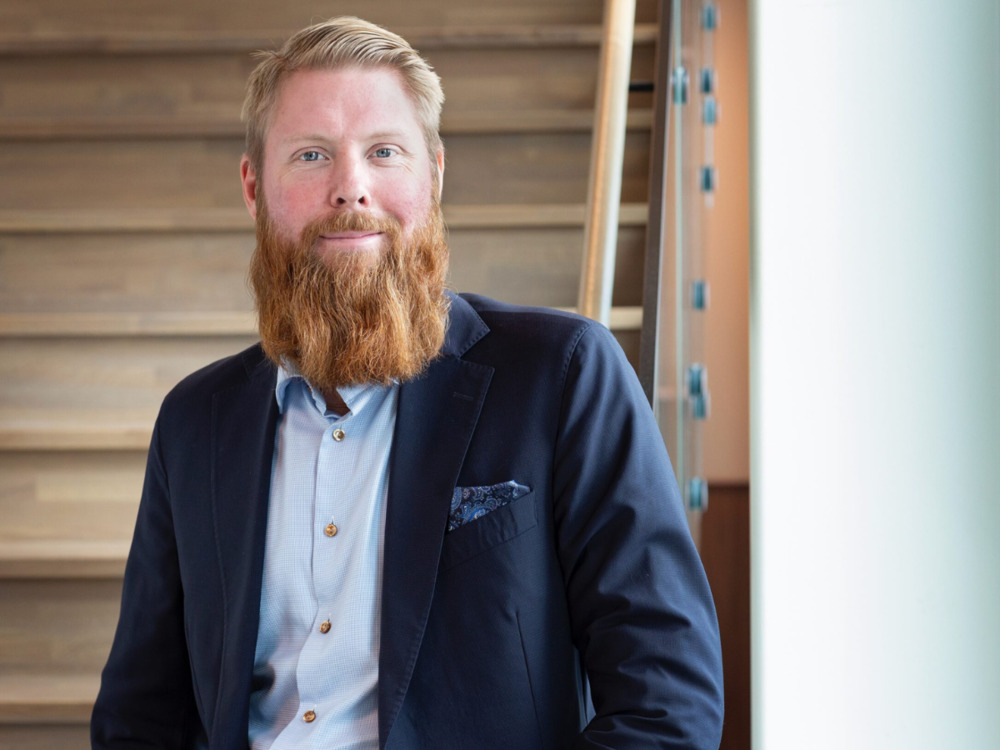 Erik Berfenhag
CEO, Aros Kapital
Aros Kapital´s 2022
Aros Kapital invests in healthy and sustainable growth
After several years of focusing on growth, Aros Kapital conducted a strategic review of its operations in 2022. Extensive recruitment and a new structural approach have laid a solid foundation to better serve customers in a market with a totally new macroeconomic environment.
For several years, Aros Kapital was driven by strong growth ambitions, with an explicit focus on new sales and geographical expansion. The rapid growth combined with greater market uncertainty during the year highlighted the need for internal consolidation, while maintaining the company's strong entrepreneurial spirit. Erik Berfenhag was the driving force behind the consolidation process. He joined the company as Chief Credit Officer in September 2021 and was appointed CEO in August 2022.
"I like environments where there's a lot to do," he says. "Aros Kapital has been run very entrepreneurially for many years, and there was now a need to evaluate the business. To preserve our identity while streamlining our operations in order to scale up in the long term, we could leave no stone unturned."
New procedures and processes resulted in clearer internal governance, spanning from the boardroom to each individual employee. Extensive recruitment and investment is laying the foundations for the company to successfully deliver healthy and sustainable growth. Net sales for 2022 amounted to around SEK 650 million.
"Having almost 40 new employees and very low staff turnover means that we now have an organization that's ready for the next step in Aros Kapital's change journey," says Erik Berfenhag.
NEED FOR ALTERNATIVES TO BIG BANKS
The strategic review also included an evaluation of Aros Kapital's offering. In the past, it has almost exclusively offered financing solutions to small and medium-sized customers. This has included factoring solutions and project financing real estate investments through loans. As the market has become more uncertain and risk appetite has decreased, a more diversified offering is required if Aros Kapital is to be a competitive alternative to the major banks.
Aros Kapital has an increasingly important role to play. We look at the individual needs of each client prior to making an assessment. And by taking a personal, flexible and accessible approach, we can be the financing partner of choice for many SMEs.
Significant events 2022
Erik Berfenhag appointed new CEO.
Appointed a new Board Chair.
Recruitment of 30 employees.