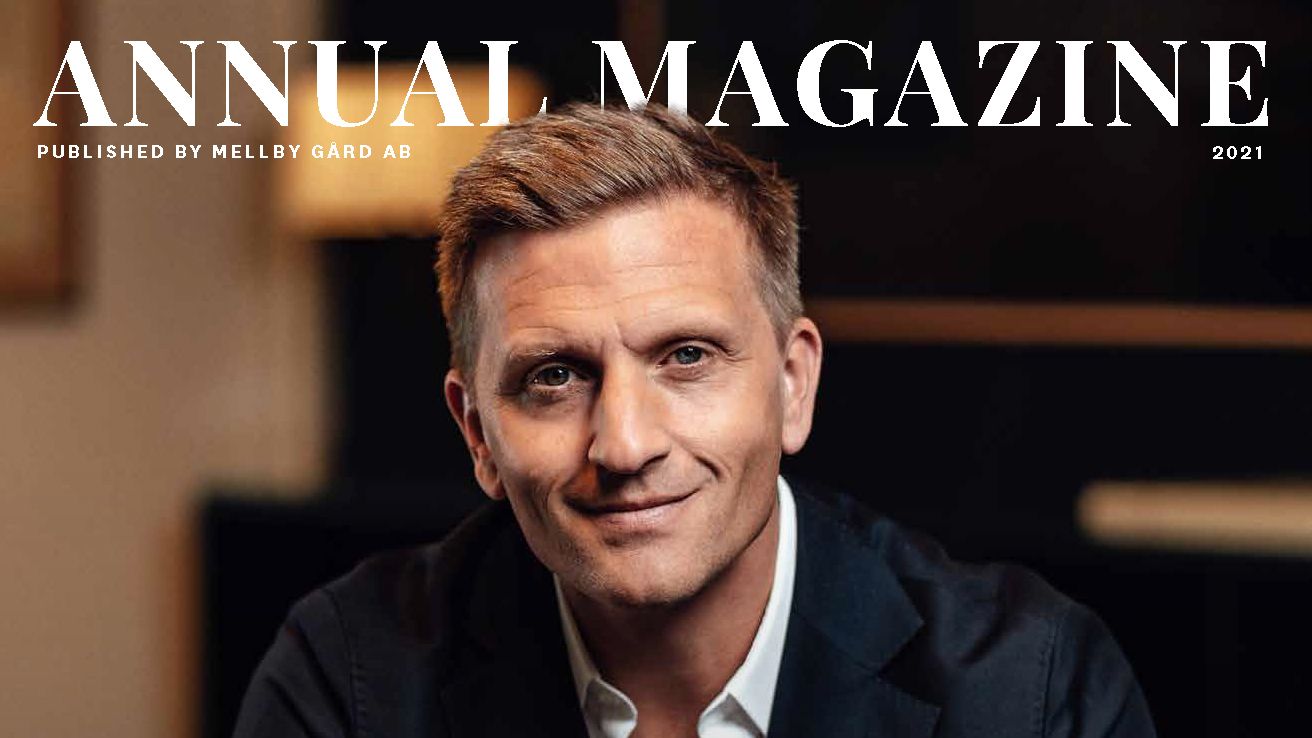 annual magazine 2021
FIND OUT MORE ABOUT THE GROUP'S RESULT IN THE LAST YEAR
Every year, we at Mellby Gård produce an annual report where we give an overview of our results and operations, and present the companies in our portfolio. Here you can read how the year of 2021 went in our new magazine.
MELLBY GÅRD IN SOCIETY
STRONG SOCIAL COMMITMENT
Mellby Gård has always had a strong commitment to society. This is expressed, for example, through statements regarding what we consider important for Swedish business, Swedish tax policy or Swedish education. In other instances, it may involve quite different, more mundane things.