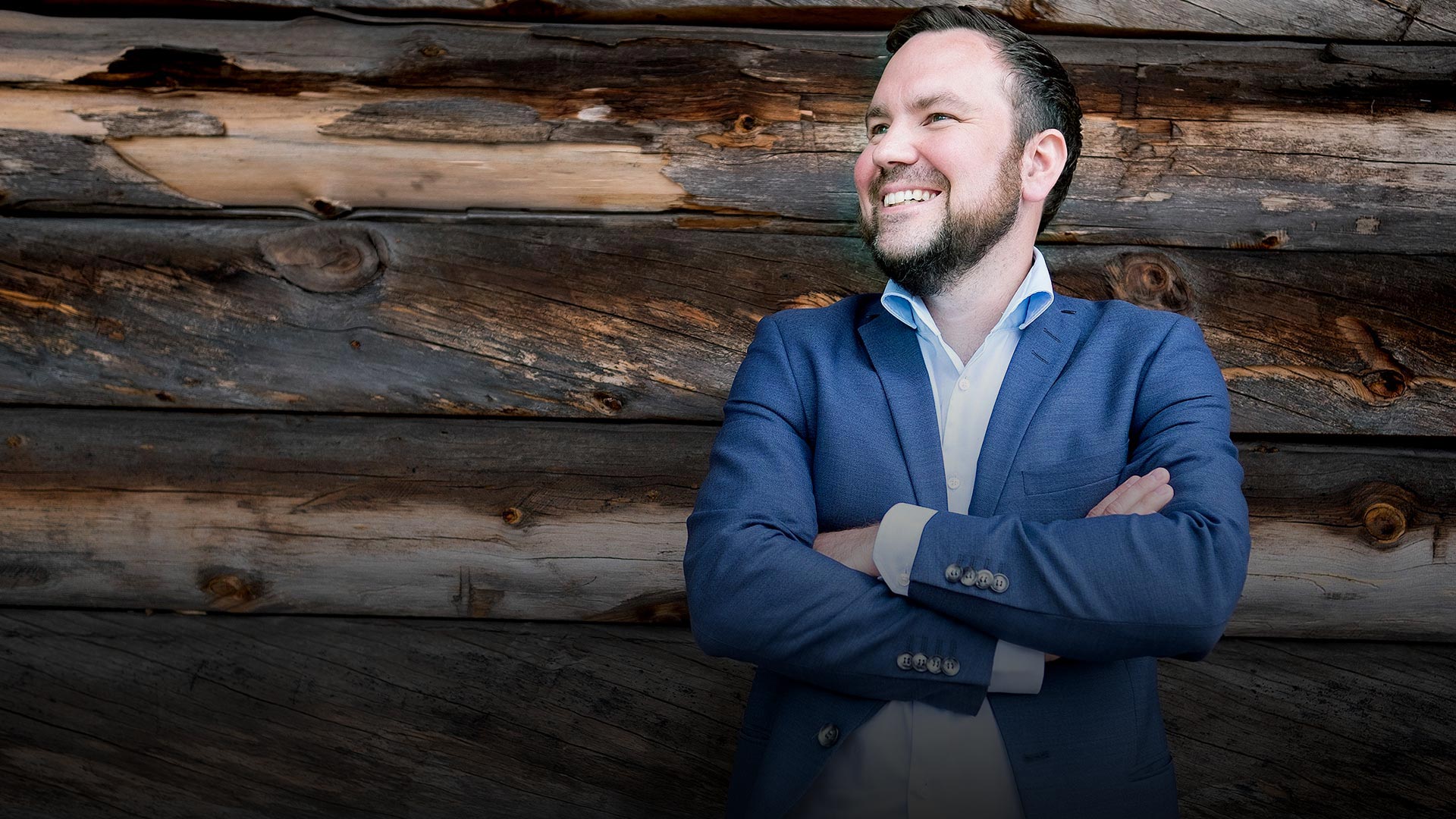 FACTS
StudentConsulting is one of Scandinavia's leading staffing and recruitment companies and specialises in students and graduates of academic and vocational programs. StudentConsulting is active in staffing, substitution, recruitment, job matching/ readjustment and training. The recruitment network comprises 13,800 customers and approximately 400,000 job seekers in 203 assignment locations in Sweden, Norway and Denmark.
StudentConsulting has been an associated company in the Mellby Gård portfolio since 2010. Mellby Gård's representatives on the Board of Directors are Johan Andersson and Mikael Helmerson.
Headquarters: Luleå
Sales 2020: SEK 913million
Employees (FTE): 1,714
Chairman: Bengt Wallentin
STUDENTCONSULTING'S 2019/2020
– PANDEMIC PROVIDED BREAKTHROUGH FOR DIGITAL JOB MATCHING
Renegotiation of the Employment Protection Act, reworking of the Swedish Public Employment Service, reduction of social security contributions for young people – the changes to the Swedish labour market are coming in rapid succession. In the majority of cases, this indicates that temporary employment agency StudentConsulting has an increasingly important role to play.
StudentConsulting is one of Scandinavia's leading temporary employment and recruitment companies, with the industry's happiest customers for six consecutive years. The company was founded in the late 1990s by Tobias Lindfors, who is now the company's CEO, and others. It all began with the arrangement of temporary jobs and jobs paid by the hour for students in northern Sweden. Since then, the business has developed nationally in Sweden, Norway and Denmark and has also included recruitment of graduates of academic and vocational programs.
The company's growth has been rapid and profitable, being awarded Dagens Industri Gazelle status four times. StudentConsulting continued to grow in 2020, a dizzying year in which the coronavirus pandemic paralysed a number of industries, and sales increased by 2.6 percent for 2020 as a whole. Sales were up by no less than 40 percent in December, while the industry overall fell by more than 20 percent. Tobias Lindfors lists a number of factors in this development.
"Firstly, we are a leader in Scandinavia when it comes to staffing on hourly rates – just-in-time staffing, that is – and the need for that increased during the COVID-19 pandemic. We have a good blend of manual and non-manual workers; and the need for non-manual workers fell while the demand for manual workers increased, not least in with regard to storage solutions, online shopping, the retail trade, customer service, supply teachers and IT support," he says. "We have kept a cool head while our competitors have been forced to furlough people and shut down offices, as guaranteed pay creates losses when no placements are available for employed consultants," he continues.
"We have done the opposite and maximised our pools of consultants. We realise that the need for our staffing on hourly rates was greater than ever. Moreover, we also assisted with intensive lobbying of the government in spring to abolish the 'free amount' for students. This meant that students could work freely without restricting student grants and student loans. Overall, this meant that we were able to maintain flexibility and agility that were crucial when not even our customers were able to plan their staffing needs. In December, our 40 percent growth showed that StudentConsulting is a partner to rely on, and that we deliver in full when customers need us most."
He points out that the need for just-in-time staffing has increased enormously, and that this is StudentConsulting's specialty. Extreme demands are made in terms of agility when a school is looking for a supply teacher at 6am who needs to be on site by 8am. Up to 70 percent of the demand for supply teachers occurs the night before, or early in the morning on the same day. StudentConsulting is able to offer temporary staff with 98 percent reliability thanks to its large pools of applicants.
StudentConsulting has exclusive contracts with the municipalities of Boden and Lerum, which means that the company takes full responsibility for supply teachers in the municipalities. Tobias Lindfors argues that exclusive contracts radically increase efficiency for the municipalities as they need only one search system.
APPLICATION PROCESS AT JUST THE RIGHT TIME
Another long-term investment that has really paid off during the coronavirus pandemic involves digital job matching in the proprietary staffing and recruitment system. Applicants can record video CVs in this, alongside other services. Our entire population has been told to observe social distancing, so this was exactly the right thing to do.
"Our digital job matching service has been absolutely invaluable this year. Quite simply, it was perfect for these COVID-19 times. Viewing video CVs has allowed our customers to limit their personal contact and physical meetings to just their final few candidates. Just as everyone has got used to video meetings this year, we have seen a breakthrough for the digital recruitment process as well," says Tobias Lindfors.
The digital model is an advantage for jobseekers as well, because it makes it possible for them to apply for significantly more jobs over a wider geographical area.
COOPERATION WITH THE SWEDISH PUBLIC EMPLOYMENT SERVICE
The radical reworking of the Swedish Public Employment Service that was proposed in connection with the January agreement has had to be reversed since it became clear that it would not be possible to shut down a large number of offices as quickly as was originally intended. The Swedish Public Employment Service has launched the pilot project entitled KROM (Kundval, Rusta och Matcha – Customer choice, Equip and Match) in partnership with private stakeholders in order to learn lessons prior to a major reform. StudentConsulting is an obvious partner in this respect, and the long-term trend is still to switch job matching to private enterprise.
Another political change that is benefiting StudentConsulting is the reduction in employers' social security contributions for young people aged 19 to 23, which came into force as of January 2021. Tobias Lindfors thinks this will make young people more attractive on the labour market.
"I can see the similarities between this year and 2009, the year of the financial crash. We managed to maintain our positions during the most turbulent of times, which strengthened us on a market that was otherwise in reverse. I can see this situation being repeated here," says Tobias Lindfors.
SIGNIFICANT EVENTS 2019/2020
The industry's happiest customers for the sixth consecutive year (according to Evimetrix).
Lobbying helped to abolish the "free amount" for students in April 2020.
11,643 People were recruited for jobs in 2020.