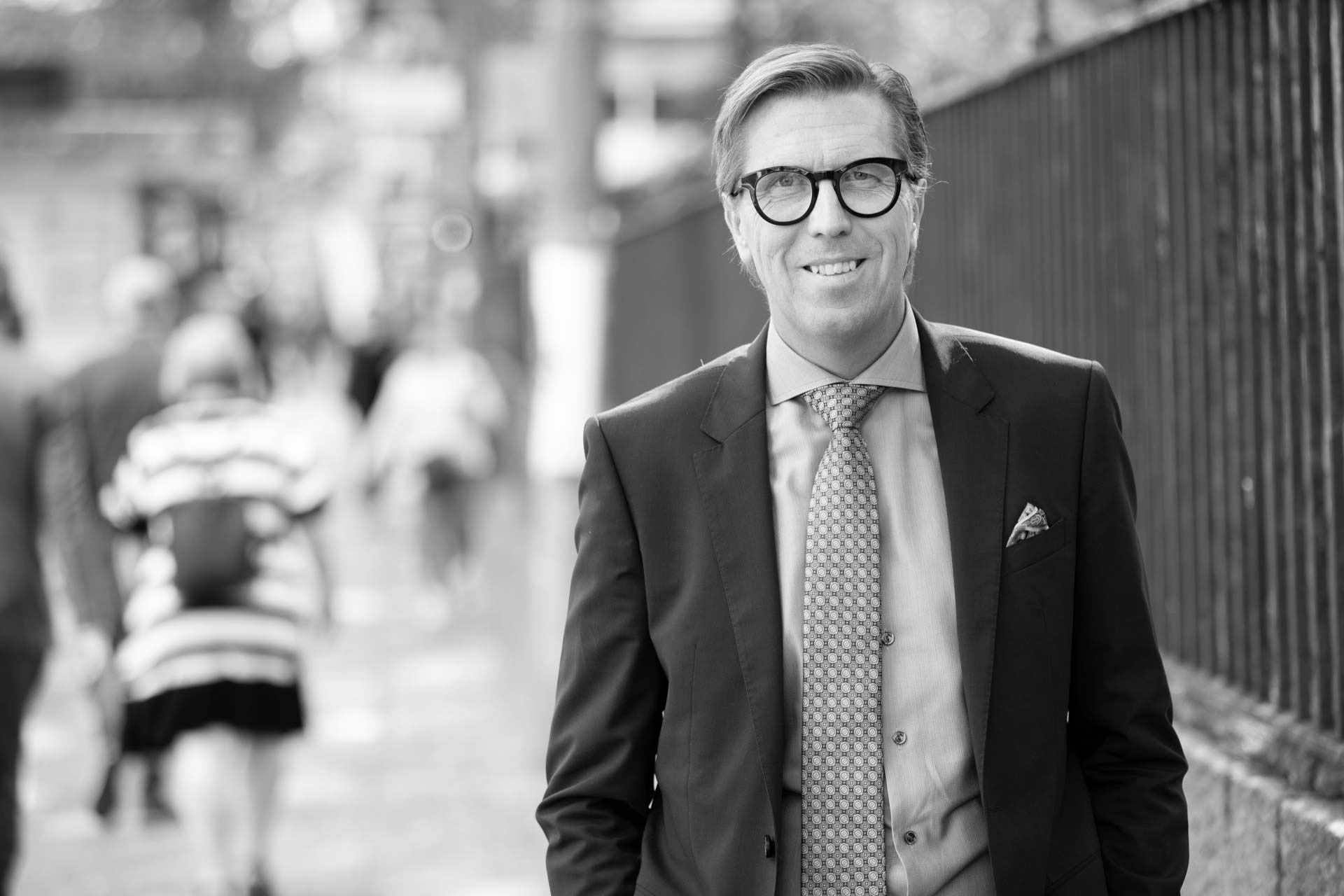 FACTS
AcadeMedia is Northern Europe's largest education company and has been listed on the Mid Cap list of the Nasdaq Stockholm exchange since 2016. AcadeMedia operated 255 preschools in Sweden, Norway and Germany in 2018/2019, and 109 elementary schools and 143 upper-secondary schools in Sweden. It also operates adult education schools in some 150 locations in Sweden. The operations encompass approximately 180,000 preschool children, school students and adult students. Mellby Gård is AcadeMedia's principal shareholder, holding 21 percent of the shares.
AcadeMedia has been an associated company in the Mellby Gård portfolio since 2017. Mellby Gård's representatives on the Board of Directors: Anders Bülow (Chairman) and Johan Andersson.
Headquarters: Stockholm
Sales 2018/2019: SEK 11 715 million
Number of employees: 16 900
Chairman: Anders Bülow
– ACADEMEDIA SEEKS TO SPREAD THE NORDIC PRESCHOOL MODEL
With increasing equality in the European labour market, the need for preschools is increasing. AcadeMedia is Northern Europe's largest education company and stands prepared to meet rapidly increasing demand for preschools. The company is at the forefront, with growing preschool operations in both Norway and Germany. In the longer term, additional markets may also be of interest.
"In the Nordic region, we have developed a world-leading preschool model based on a combination of learning and care. AcadeMedia is now spreading this model successfully and in Germany our approach to operating preschools has been received well by guardians, children and other stakeholders", says Marcus Strömberg, MD of AcadeMedia.
"We perceive good opportunities for further developing our concept. There is a considerable need for new preschools, and Germany alone needs additional capacity for more than 300,000 preschool children", says Marcus Strömberg.
In its principal market, Sweden, AcadeMedia is positioning itself by making its brand profiles clearer. A wide range of brands fall under the AcadeMedia umbrella, with Vittra in Swedish elementary schools and the Pysslingens Preschools perhaps being the best known. The number of brands has grown as AcadeMedia has acquired different school companies. During the 2018/2019 financial year, efforts were intensified to make the brand profiles clearer. At the upper-secondary level, the brands have been profiled and made clear on the basis of careful target group analysis to meet the demand from the students. Examples include the Klara Theoretical Gymnasium and LBS, which are focused on subject-based breadth and niche-oriented brand respectively. This positions the upper-secondary school operations for the growth now expected in connection with the demographic increase in the number of upper-secondary students and the municipalities' need for increased capacity.
"To be able to deliver the level of quality for which we want to be known, it is extremely important that we secure internal commitment for our ideas. We perform continuous monitoring and assessment and are very pleased with the high scores we receive in our customer and employee surveys. We are very proud that an increasing number of upper-secondary students are recommending our schools and that most of our employees enjoy working with us", says Marcus Strömberg.
Digitization and distance education also offer potential for development, mainly in upper-secondary and adult education. The objective is to start making AcadeMedia's upper-secondary offering available online in the autumn of 2020. A recently started initiative is Linguista, which provides distance mother-tongue tuition and student counselling. The service is both long-awaited and in demand, since there is a considerable shortage of qualified mother-tongue teachers.
Demand for good schools also remains high, and to further increase the quality and the profitability in preschools and elementary schools, the Group has updated its strategic analysis. The improvement process builds on best practice, systematically making use of all of the experience gathered in AcadeMedia's preschools and schools.
Among all of the positive things happening within the Group, the 2018/2019 financial year also posed challenges. These mainly involved adult education, where the political saga surrounding the Swedish Public Employment Service impacted the operations negatively. Although the Swedish Public Employment Service has sharply curtailed its educational ventures, AcadeMedia has been subject to agreements requiring the company to maintain a certain capacity even though this has not been fully utilized. This has resulted in revenue losses, while it has not been possible to adjust costs proportionally.
Demand for municipal education and tertiary vocational programmes has nonetheless developed well and AcadeMedia has more students than ever in these operations. On the whole, however, the earnings of the adult education segment declined over the financial year. Despite this, Marcus Strömberg views the coming years with confidence.
"We have good development in municipal adult education and tertiary vocational programmes. However, the year was unfortunately pervaded by the restructuring of the Swedish Public Employment Service. When our agreements expire, we will be able to adapt the operations to demand. At the same time, we are prepared for expansion when demand returns", says Marcus Strömberg.
Despite the year's challenges, AcadeMedia faces a bright future. In Sweden, the demographic trend with an increasing number of children at preschool, school, and upper-secondary school will be favorable. In Europe, the need for preschools is growing alongside increasing equality between men and women in terms of labour. Several countries are interested in the Swedish model of school vouchers for elementary and upper-secondary education.
SIGNIFICANT EVENTS 2018/2019
Strong growth in the upper-secondary segment as a result of the Vindora acquisition in autumn 2017 and the apprenticeship initiative.
The German operations experienced very strong organic growth with nine new preschools. The growth will continue at a rate of ten to fifteen new units per year.
A somewhat more stable political framework in Sweden with the January agreement determining parliamentary support for the minority coalition government.
Parts of the adult education operations working for the Swedish Public Employment Service struggled, resulting in restructuring.