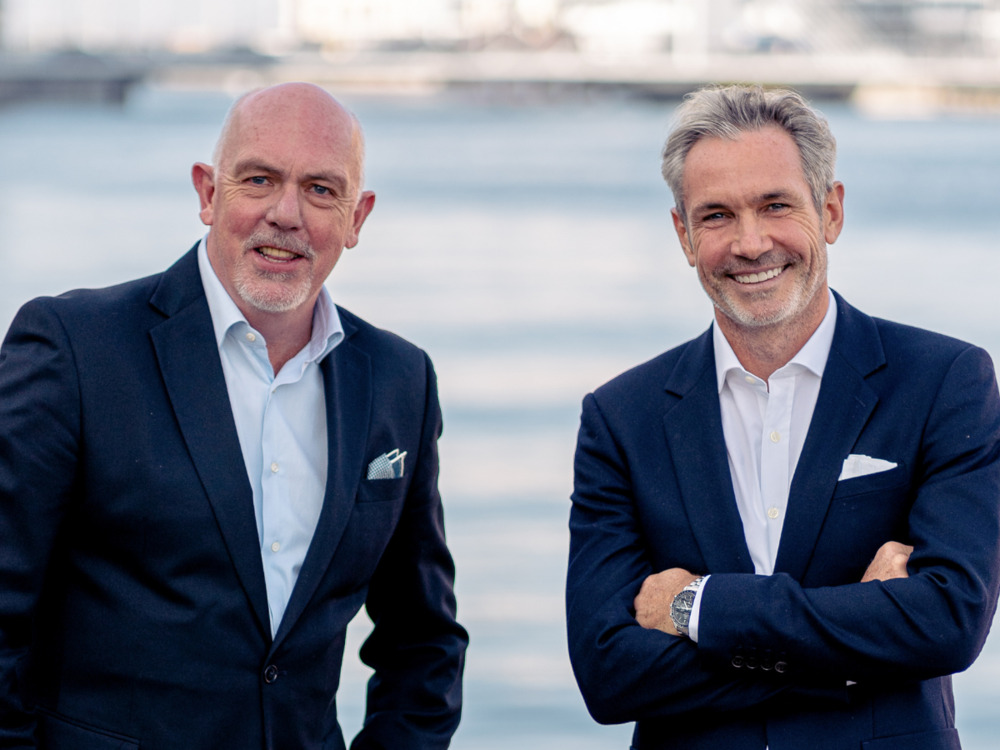 About Feralco
Clean drinking water is such an obvious part of life, we barely think about it at all. Clean water emerges from the taps in most countries in Europe. Wastewater treatment plants around the world rely on chemicals for the treatment process. Feralco is one of the companies manufacturing products that make clean water possible.
Head Office

: Helsingborg

Net Sales 2022

: SEK 2,042 m

Employees

: 262

Chairman

: Mikael Helmerson
www.feralco.com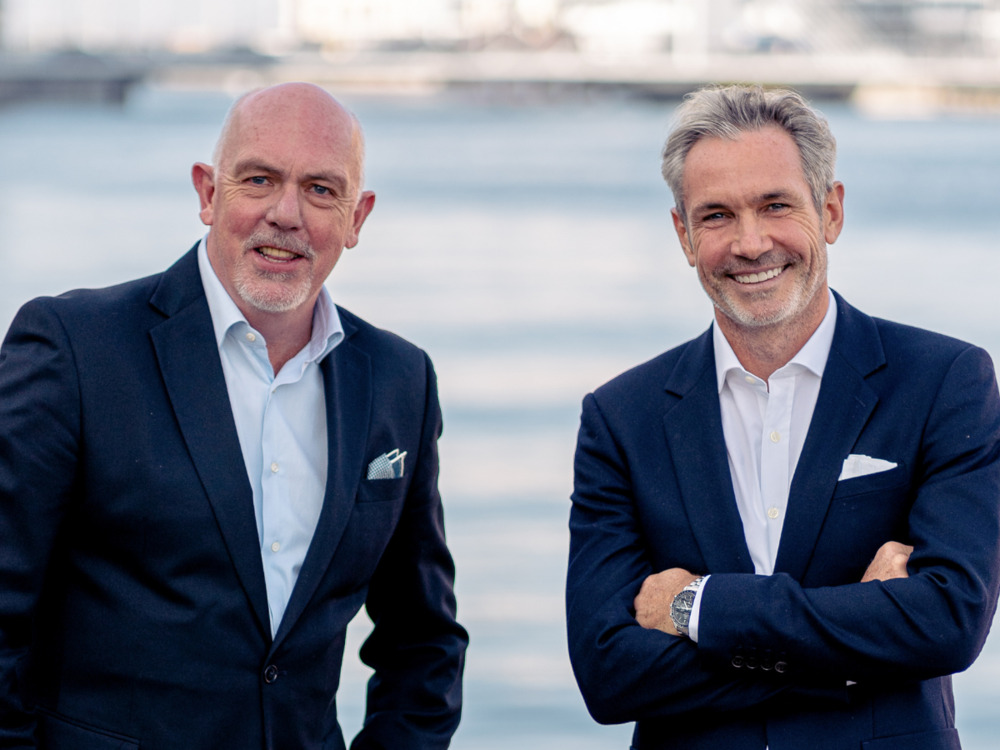 Stephen Childs & Ludovic Huitorel
CEOs, Feralco
Feralco's 2022
Continued growth despite market headwinds
Almost everywhere there is a need to treat water, Feralco is involved. As one of the leading European manufacturers, they produce and supply highperformance water treatment and process chemicals, ensuring that millions of people have access to clean drinking water.
Ahead of 2022, Feralco had high expectations; the pandemic was getting under control and the economy was recovering. Reality turned out differently, as Feralco CEOs Ludovic Huitorel and Stephen Childs describe. Russia's war in Ukraine continues to have worldwide effects, and Feralco has not escaped these.
MANY MARKET CHALLENGES TO OVERCOME
The main challenge this year has been to overcome all market barriers – supply chain problems, the energy crisis and raw material shortages. Put simply, the year has entailed huge cost increases.
"In some respects, 2022 has been more of a challenging year than the years of the pandemic," says Stephen Childs. "On the one hand, our raw materials come from industries that are energy-intensive and therefore severely affected by the energy crisis. On the other, we've historically had many fixed price agreements with water companies and municipalities. This year we saw our purchase prices increase rapidly – sometimes fivefold for some raw materials. We're currently working with all our customers to generate more flexibility in our existing contracts, making us all less vulnerable to major changes in the market."
Feralco has also focused sharply on ensuring a stable supply of essential water treatment products to its customers. Thanks to the company's efforts, no customer or water treatment plant has been significantly affected by the supply shortage.
"Feralco stands for stability and resilience," says Ludovic Huitorel. "Due to the nature of our business – vital water treatment – economic crises do not usually affect us so much. Regardless of external events, people will still need to have access to clean drinking water and have their wastewater treated. But this year it's been a challenge to secure a stable supply, and I'm grateful for the hard work done throughout our organization to ensure the supply of these essential products."
WORKED ON SUSTAINABILITY FOR 20 YEARS
Feralco has evolved in recent years to become even more environmentally friendly and circular. The company now has a very low carbon footprint. The main raw material in their products comes either from non-fossil sources or is a by-product of other industries. More recently, Feralco has also looked further into schemes to reuse the chemicals they market themselves, with great success. Moreover, when looking at new investments, sustainability and circularity are in focus.
"We're an industrial company working with chemicals, which can often be seen as negative," says Ludovic Huitorel. "But I want to emphasize that we deliver sustainable products with minimal impact on the environment. Sustainability is something we've been working hard on for more than 20 years. We're proud of the high level of circularity and low carbon footprint of our products, but we're always striving to improve our performance in these areas."
EXPANSION TO FUTURE-PROOF THE BUSINESS
Despite the many challenges this year, the company has generally performed better than last year. With two new acquisitions in 2021, Feralco has taken strategic steps in expanding its market and product portfolio while integrating multiple parts of its value chain into its own operations.
"We acquired two new companies halfway through last year, and a major challenge this year has been to integrate them into the Feralco Group," says Stephen Childs. "In hindsight the integration has gone very well, and both companies have made a positive contribution to the year's financial result."
In 2023 Feralco's focus will be on continuing to do more of the same – expanding its activities in the water treatment field. To help address the issue of raw material shortages, Feralco has made some major investments that will be launched in 2023 – investments that will expand Feralco's production capacity and support continued growth.
"I'm proud of what the entire company has achieved in these difficult times," says Ludovic Huitorel. "We've continued to work hard, grow, integrate our new acquisitions and even made new investments while adapting to a completely new market situation and a challenging world. It's certainly been an interesting and stimulating year for the Feralco Group."
Significant events 2022
2022 delivered a better financial result than 2021.
Major efforts to address market challenges – inflation, energy crisis and raw material shortages.
Two new investments made through FMG Circular Invest.