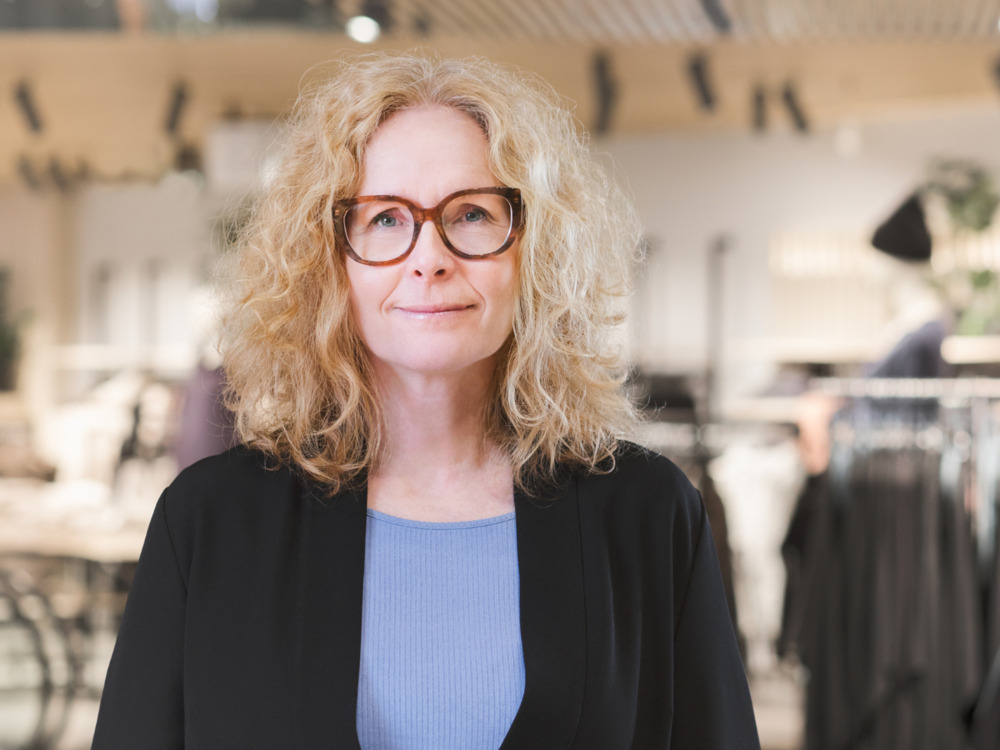 About Kappahl AB
Kappahl was founded in Gothenburg in 1953 and is one of the Nordic region's leading fashion chains, with around 360 stores under the Kappahl and Newbie brands and Shop Online in Sweden, Norway, Finland, Denmark, Poland and the UK. Kappahl has five brands and offers a wide range of products for all of life's occasions. Today, more than 80 percent of Kappahl's fashion range is made from more sustainable materials.
Head Office

: Mölndal

Net Sales 2022

: SEK 5,000 m

Employees

: around 4,000

Chairman

: Thomas Gustafsson
www.kappahl.com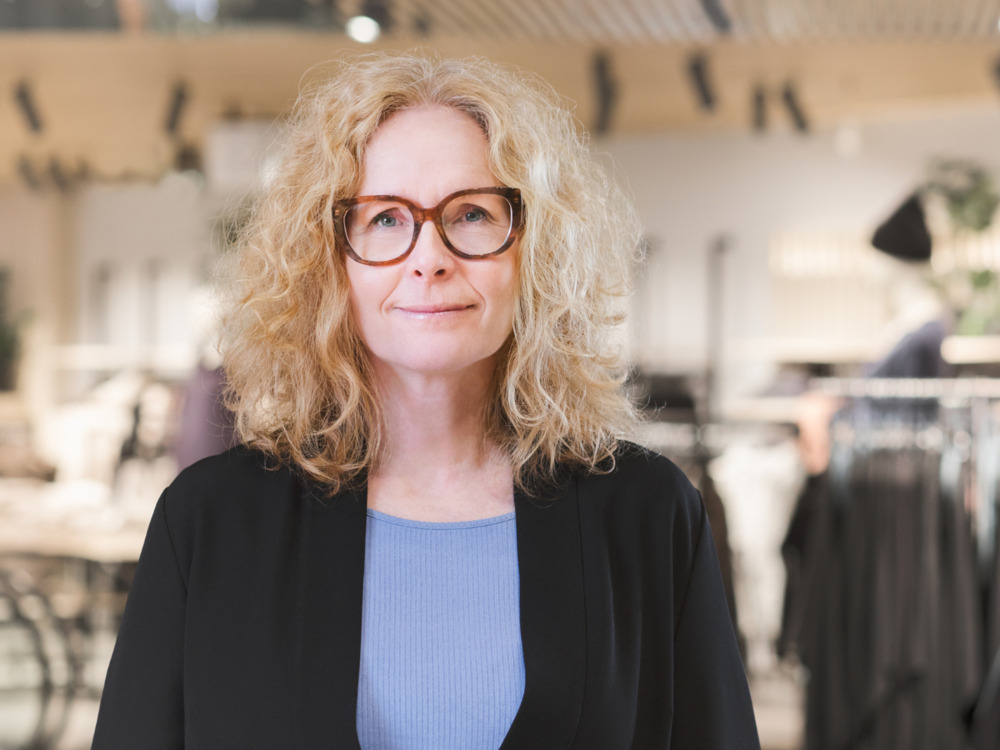 Elisabeth Peregi
CEO, Kappahl
Kappahl's 2022
Kappahl ready for next step
Almost 70 years ago, Kappahl's founder Per-Olof Ahl wanted all women to be able to dress well at a reasonable price. That motto still applies today, although the concept has been expanded to also include men and children. Today's Kappahl is a profitable fashion company that focuses on diversity and sustainability.
There are probably not many people in Sweden who haven't seen a Kappahl store. Most are familiar with the clothing chain and have a sense of what it stands for: everyday, affordable and responsible fashion for women, children and men. It is less well known that the chain has stores in five countries – the Nordic countries excluding Denmark, along with Poland and the UK. The number of brands is also growing. There are Newbie and Minories for children and babies. kay/day is a women's brand that focuses on sound materials, sustainability and timeless design. XLNT is a brand designed to make those with a fuller figure look good, not just offering the same garments as the regular range but in bigger sizes. But Kappahl's CEO, Elisabeth Peregi, still sees the company's heritage and philosophy as a common thread running through today's business.
"We still work with Per-Olof Ahl's basic concept, but we do it in a modern way and with a much wider range than just coats as it was back then," she says. "We produce 3,600 custom-made items per season."
HOLISTIC APPROACH TO DESIGN AND SUSTAINABILITY
Elisabeth Peregi points out that Kappahl is a fashion chain with its own design, production and distribution departments. This means that the entire value chain is controlled by the company itself. To be successful, the clothes must be perceived as stylish, comfortable and affordable, and the customer must be able to trust the company's commitment to sustainability. The clothing industry as a whole is not environmentally sustainable, and consumers are increasingly aware of what they are buying.
"We attach great importance to taking responsibility for our footprint in all aspects of sustainability," she says. "Our ambition is to halve our current environmental footprint. In 2023 we'll also start implementing traceability regarding the origin of all garments in terms of materials and manufacturing."
Sustainability work starts at the drawing board in Mölndal, where 40 designers and design assistants work on selecting materials for longlasting clothes. In addition stylish, long-lasting design is a sustainability factor in itself, because the clothes can be used for a long time. Sustainability efforts do not stop once the garments have left the stores either. A second-hand venture has been launched in Sweden and Norway, the aim being for increasing numbers of Kappahl's customers to be able to buy circular fashion.
INVESTMENTS DURING PANDEMIC YEARS PAYING OFF
2022 was an eventful year for Kappahl. The company was affected by the global situation, including wage inflation, higher costs for raw materials and transport and, on top of that, a weakening of the Swedish krona. Nevertheless, the year was the second best in the Group's history after the record year of 2021, when there was pent-up consumer demand after the pandemic.
"Our costs went up in 2022, but so did our sales," says Elisabeth Peregi. "2022 saw fantastic results overall, even if profits were slightly lower than the previous year. But it should be remembered that we're comparing it with a record year. Kappahl is doing very well!"
The background to Kappahl's ability to meet the challenges is the substantial work already carried out during the pandemic to provide the company with the conditions to grow. Firstly, the branding strategy was developed, combined with a review of target groups and the offers aimed at them. Secondly, extensive IT investments were made in customer and cash register systems. This type of investment is not visible to the customer but has enabled Kappahl to take the next step towards profitable growth.
E-COMMERCE ON THE RISE
Development is already underway, for example of the Newbie brand, which now has its own e-commerce website in 20 countries. The launch has been well received.
"We want to grow in new markets, in new channels and reach more customers," says Elisabeth Peregi. "So far, Kappahl has always operated through its own sales channels, either physical stores or its own e-commerce. This will continue to be our main track in our existing markets. But we'll also start selling via external channels, such as the major e-commerce platforms."
The first step in this direction was taken during the year by establishing sales operations at the British department store and e-commerce company John Lewis & Partners.
"Our business concept is to celebrate the diversity of everyday life, offering affordable and responsible fashion in a simple and inspiring manner," says Elisabeth Peregi. "We need to be there for a lot of people, so we also need to be present in many places, both physically and digitally."
Significant events 2022
E-commerce launch of Newbie in Europe.
Partnership with John Lewis & Partners.
Launch of an innovative multi-piece dress – an example of sustainability from the drawing board onwards.