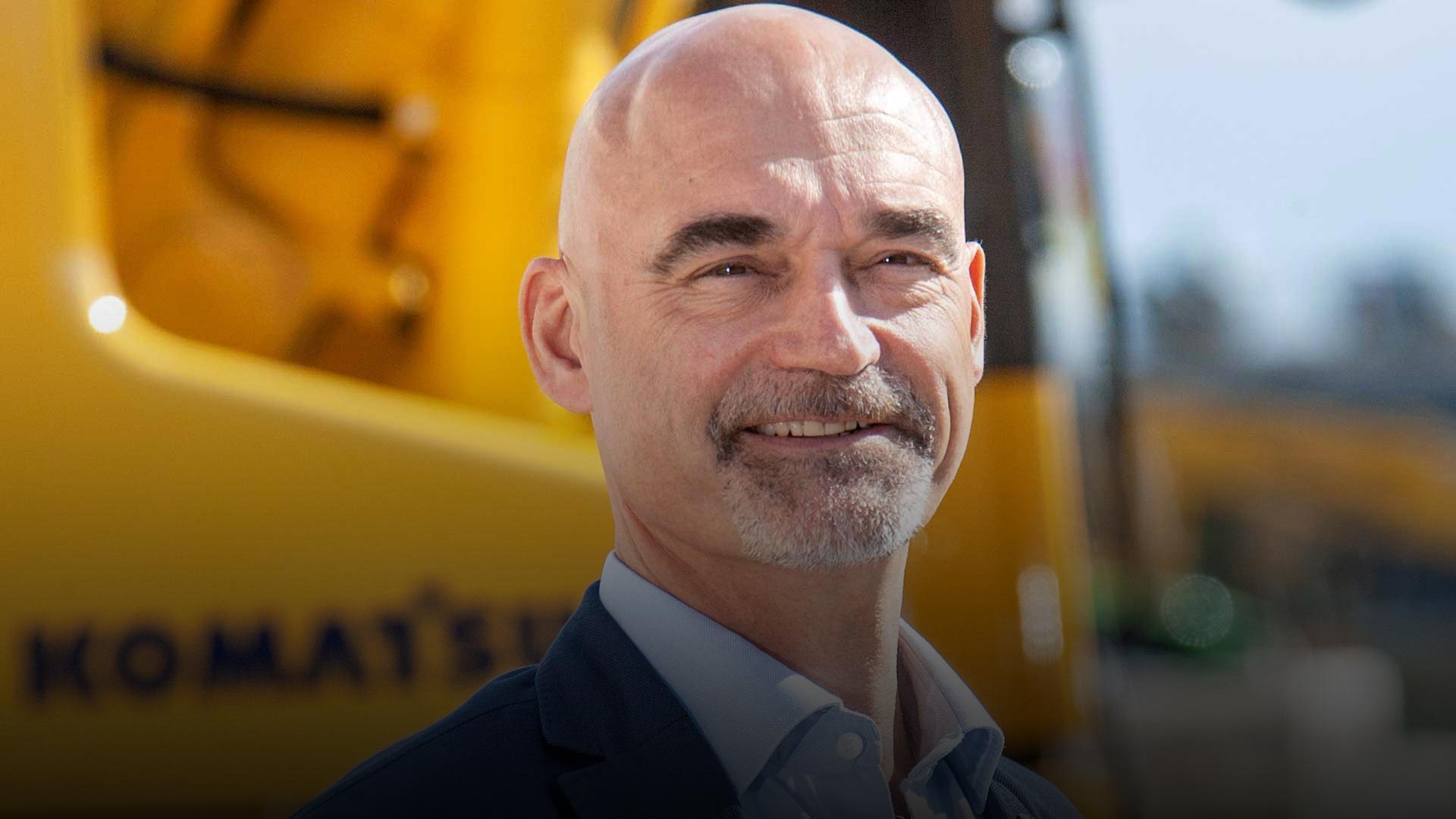 FACTS
Söderberg & Haak is Sweden's leading privately-owned importer and retailer of machinery for agriculture and the construction industry. The company markets brands such as Komatsu, Deutz- Fahr, Krone, Amazone, Dal-Bo, Bomag and Geringhoff. Söderberg & Haak has around 40 facilities in Sweden with sales, service and sales of spare parts.
Söderberg & Haak Maskin AB has been part of Mellby Gård since 1995. Mellby Gård's representatives on the Board of Directors are Sven Knutsson (Chairman) and Erik Andersson.
Headquarters: Staffanstorp
Sales 2021: SEK 849 million
Employees (FTE): 100
Chairman: Sven Knutsson
EASING OFF THE BRAKES AND GEARING UP
Söderberg & Haak has been working for three years to turn things round and put the company back from red to black. Higher sales and profitability have now been placed on the agenda. This will be achieved by capturing market share with strong brands in a carefully considered network of dealers.
In specific terms, this means the company has cut its costs by phasing out much of its own network of dealers and instead building up a network of external dealers all over Sweden. Söderberg & Haak now has a well-balanced mix of its own sales staff and external dealers, and so to some extent the company has returned to its original business concept: importing agricultural and construction machinery.
"Our job is to provide a link between manufacturers and local dealers. We can contribute our expertise, service and accessibility that form the cornerstone of our raison d'être. We've now altered the number of sites we run ourselves while plugging geographical gaps in our network of dealers by engaging some new independent dealers.
"We'll be continuing to develop our distribution with both our own sales teams where so demanded by customers and geography, and also with talented external dealers if that's the right way to proceed."
Söderberg & Haak has two business areas. One is construction machinery under the Komatsu and Bomag brands; while the other is agricultural machinery under the Deutz-Fahr, Krone, Amazone and Dal-Bo brands.
GREAT EXPECTATIONS FOR THE KOMATSU BRAND
Contracting currently accounts for some 60 per cent of sales, while agriculture accounts for around 40 per cent. Further growth is expected in both business areas, but potential growth is deemed to be greater in respect of construction machinery; particularly with Komatsu, which has a relatively low market share in Sweden compared with other European markets. The brand had been trailing in terms of distribution and servicing for a while when Söderberg & Haak took it over in 2016.
"We can see opportunities to grow all our brands. The greatest potential is definitely offered by Komatsu, as we're representing one of the world's strongest brands in the industry: it offers a wide range of excavators, wheel loaders, graders and more. We've been working to improve sales and service all over Sweden since we took over Komatsu, and we can see that what we've done has had a positive impact on sales. There's still more to do, and we should be able to double our market share from the current level of about five per cent over the next few years.
"There are a number of major infrastructure projects in progress and scheduled all over Sweden, mainly in and around the three metropolitan areas of Stockholm, Gothenburg and Malmö, and these are forming a strong base for demand."
SALES GROWTH TO BE REFLECTED IN EARNINGS
Sales for 2021 totalled SEK 770 million, which represented an increase on the previous year. Throughout the year, what pleased Jonas Jaenecke the most was the fact he was able to increase sales while restructuring was in progress. The COVID-19 pandemic has had less of an impact in 2021 compared with 2020. The weather in spring and summer has had an adverse impact on harvests for the agricultural sector, making farmers less willing to invest in the latter part of the year. Moreover, fuel prices have gone up, fertiliser has become more expensive and there's a general shortage of components, too. It's fantastic to see that Söderberg & Haak managed to increase sales despite all this. The company is now prepared to see continued sales growth reflected in its earnings.
Sustainability initiatives at Söderberg & Haak involve in-house work, as well as external efforts in respect of the product range. As an importer, the company has difficulty influencing the production processes: instead, it has to focus on transport, management of inputs and energy consumption for activities.
"The machinery hasn't advanced as much as in the automotive sector, but changes are being made. For instance, Komatsu manufactures hybrid excavators with fuel consumption around 25 per cent lower than a conventional excavator, and the noise level is significantly lower as well. Demand for this type of machinery is growing apace, with major customers such as construction companies Peab, NCC and Skanska driving more sustainable purchasing.
"I'm looking forward to the future with a great deal of confidence, and I'd like to thank all our staff for their hard work during the tough years when we were making the transition. Having Mellby Gård as our owner during the transition has also given us a massive sense of security."
SIGNIFICANT EVENTS 2021
Market share doubled for Deutz-Fahr.
Resale agreement with Traktor Nord for Mälardalen and Maskin Väst for Värmland and Närke.
Joined forces with Bomag to supply to key rental companies and major asphalt companies.