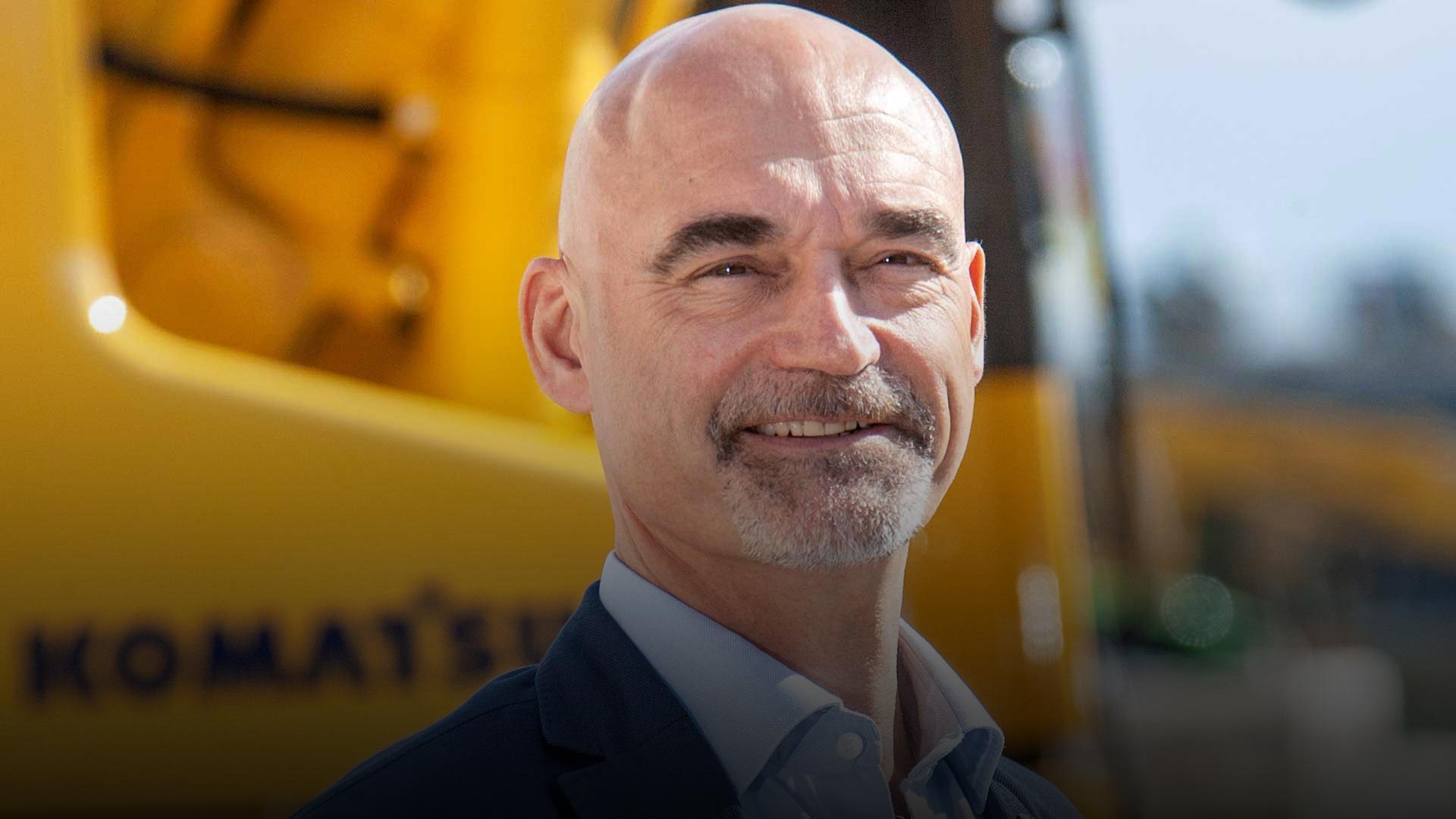 FACTS
Söderberg & Haak is Sweden's leading privately-owned importer and retailer of machinery for agriculture and the construction industry. The company markets brands such as Komatsu, Deutz- Fahr, Krone, Amazone, Dal-Bo, Bomag and Geringhoff. Söderberg & Haak has around 40 facilities in Sweden with sales, service and sales of spare parts.
Söderberg & Haak Maskin AB has been part of Mellby Gård since 1995. Mellby Gård's representatives on the Board of Directors are Sven Knutsson (Chairman) and Erik Andersson.
Headquarters: Staffanstorp
Sales 2021: SEK 849 million
Employees (FTE): 100
Chairman: Sven Knutsson
SÖDERBERG & HAAK'S 2019/2020
– CONTINUED RESTRUCTURING AND REFINEMENT, WITH FOCUS ON DIGITISATION
The development of Söderberg & Haak is proceeding according to plan, which means that the company is making good progress through a comprehensive restructuring process. The next step is to ensure that profitability follows suit through increased sales.
"The new strategy is being implemented in several stages over a period of three years. We are continuing to follow our plan towards a role as a pure importer of agricultural machinery. During the past year we have continued the overhaul of our structure; we have sold and wound up retailer companies, and have instead established collaborations with external partners who have a strong local and regional position. We have also worked actively in relation to our sales and distribution activities on the contracting side of the business," says Jonas Jaenecke, CEO of Söderberg & Haak AB.
The contracting operations involve the continued development of the Komatsu and Bomag brands. Söderberg & Haak became the agent for Komatsu in 2016, and for Bomag in 2020. The customer mix is similar for both brands and consists of large as well as somewhat smaller companies. Rental companies are a major target group that is subject to an ongoing process of restructuring to fewer but larger operators.
"We see potential in both brands. Technological developments are driving a trend of quicker replacement of machinery, as the clients often require a certain type of technology, for example in order to be able to upload plans and drawings directly to the machinery," says Jonas Jaenecke.
A GOOD YEAR FOR THE AGRICULTURAL SECTOR
2020 was a good year for the agricultural sector with generally good harvests, which should provide for good financial results and confidence in the future, despite the coronavirus pandemic. Söderberg & Haak is anticipating a positive impact on willingness to invest. The customers primarily consist of smaller farmers, larger agricultural operators and machinery stations, with the latter two customer categories both demanding larger and more powerful machines with built-in intelligence.
Future technological developments are likely to entail more advanced technology and an increasing number of self-driving machines, for example within farming, where the tractor is expected to become the equivalent of a draught animal, while the intelligence sits in the instrumentation. It could have to do with precision sowing and microfertilisation, or one operator who is responsible for the operation of two machines simultaneously.
"Customers want more technology, for example to be able to control functions or entire machines via apps in a smartphone. Developments in the American market have progressed further than in Sweden, and the younger generation of customers is very interested in the new solutions," says Jonas Jaenecke.
The past year was characterised to a large extent by the effects of the COVID-19 pandemic, which had significant consequences for the contracting side of the business in the short term, although the possible utilisation of stimulus and support packages may come to benefit infrastructure and construction.
"We were expecting the contracting operations to grow more, but the effects of the coronavirus pandemic put a clear dent in the curve, and the market suffered a downturn from high levels. It is more difficult to get deals completed in the contracting sector, but there is greater optimism in the agricultural sector. The absence of major trade fairs – which are an important forum for our sales – also limited our opportunities within both business areas."
CUSTOMER DEMAND FOR NEW SMART SOLUTIONS
When the turnaround is complete, the next step awaits on Söderberg & Haak's journey of development. Apart from continuing to develop and refine the existing offering, the company expects digitisation to play an increasingly important role. It has to do with everything from how machinery needs to be configured, sold and monitored, to how the company's employees will provide advice to and communicate with customers.
"Our customers possess a high level of technical knowledge, which imposes demands on us to meet their expectations. Developments are progressing in a similar manner to the automotive industry, and we need a clear digital strategy if we are to succeed in maintaining our leading position," says Jonas Jaenecke.
2021 will be an extremely important year for Söderberg & Haak – after several tough years of change, it is now time for profitability to increase again, which places demands on growth and increased sales.
"It has been of tremendous benefit for us to have an owner like Mellby Gård to share in our journey; an owner who believes in us and is willing to invest in our business. As of today we have a really good organisation with a good attitude, and everyone is determined to ensure that we will succeed. After several somewhat challenging years, it is now extremely important that we adopt an offensive and outward-looking approach to our work moving forwards," says Jonas Jaenecke, who adds: "We also believe that 2021 could be an extremely good year for investment in machinery!"
SIGNIFICANT EVENTS 2019/2020
8 companies sold to local contractors.
5 physical facilities converted to mobile solutions.
Dealer agreements entered into with two new partners.
Söderberg & Haak became the agent for the Bomag brand in the Swedish market.