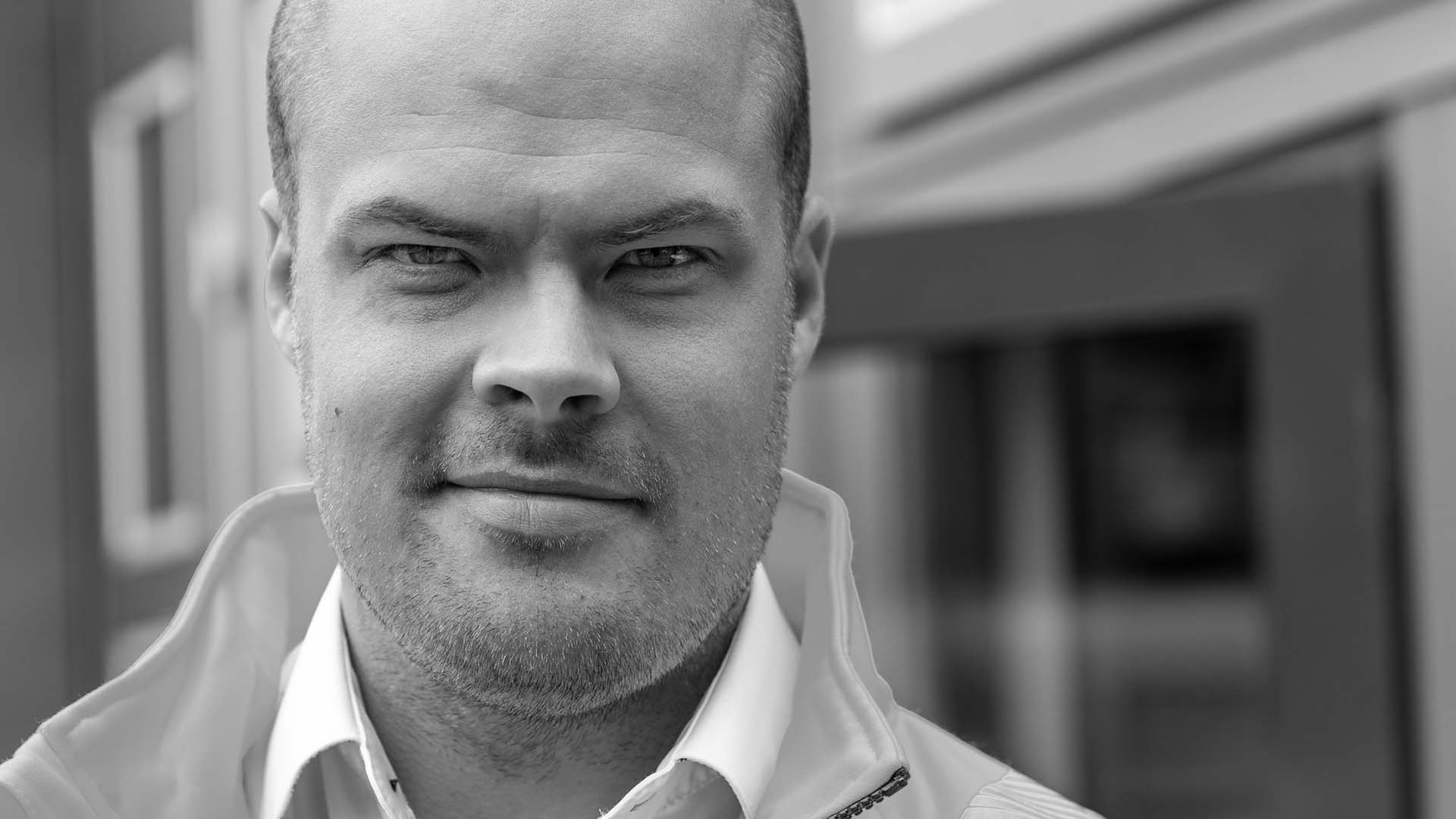 FACTS
Nikkarit was founded in Finland in 1990 and operations were established in Sweden in 2005. The company is a specialist installer of lists, frames and casings for all types of buildings, both new builds and renovations. The unique concept is based on fixed prices per metre, including both materials and installation. This entails higher quality at a lower price compared with a traditional business model.
Nikkarit has been part of Mellby Gård since 2014. Mellby Gård's representatives on the Board of Directors: Hans Stråberg (Chairman) and Sven Knutsson.
Headquarters: Sollentuna
Sales 2018/2019: SEK 213.1 million
Number of employees: 217
Chairman: Hans Stråberg
– FINNISH MODEL TO PROVIDE A BOOST
Nikkarit has captured a niche in the construction sector by installing lists, doors and windows and invoicing by the metre rather than by the hour. The company targets the major construction companies in Finland, Sweden and Norway as its customers. Jan Gustafsson has been the new MD since February 2019 and seeks to ensure that the operations are conducted equally efficiently in all markets.
Nikkarit was founded in Finland in 1990, set up operations in Sweden in the early 2000s, and has been part of Mellby Gård since 2014. By means of its strict specialization, the company achieves a competitive offering in terms of quality, efficiency and price. This involves installing lists and thresholds, as well as windows and doors in commercial construction projects.
The business model of invoicing by the metre for lists, or by the number of windows, coupled with the specialization of the employees and their equipment, allows Nikkarit's installers to work faster and less expensively than the customers can themselves. At the same time, customers appreciate being able to move their own carpenters on to the next construction project and allowing Nikkarit to perform the final, fine carpentry. The end result is greater efficiency throughout the construction chain, as well as higher quality in less time and at a lower price.
The business model makes it profitable for Nikkarit to work quickly. This entails strict demands on installers being allocated efficiently and, for example, minimizing travel times between different buildings. In the largest market, Finland, this machinery is well-oiled. In Finland, Nikkarit is the market leader in its niche and performs 65-70 percent of list and door installations in all newly-constructed apartments in the country. This involves some 60 kilometres of moldings and 1,500 doors and windows per week.
In Sweden, Nikkarit has grown rapidly in recent years, although it has been affected by growing pains. Development has progressed a little faster than what the company has managed to deliver efficiently and profitably. Jan Gustafsson has worked at Nikkarit in Finland since 2011 and was appointed as MD in February 2019. He is tasked with helping the operations in Sweden and Norway become as efficient as the operations in Finland.
"In Finland, our business model is well-established and well-known in the construction industry. We have a market share there of about 70 percent in our niche. During the year, we maintained an unchanged level of sales and good profitability despite the construction market being in weak decline. In Sweden, we grew rapidly for a couple of years, although profitability did not keep pace over the past year", he says.
A decisive factor for the success of the Finnish model is that Nikkarit is able to sign annual framework agreements with the construction companies and can, within these framework agreements, allocate installers with maximum logistical efficiency. The framework agreements make the sales process more efficient than conducting sales for each individual construction project. In Finland, about 70 percent of sales are made through annual framework agreements, while in Sweden we must still sell the services for each individual construction project.
"My role is to coach the Swedish and Norwegian operations in the Finnish model. In each market, we need to have more projects in progress than we have installers for – it is only then that we have the opportunity to work resource-efficiently. Our purchasing of materials also needs to be fine-tuned here", says Jan Gustafsson.
In Finland, Nikkarit has four business areas: Lists, doors, windows and saunas for small houses. In Sweden and Norway, only lists and doors are provided to date. In the long term, Jan Gustavsson aims to initiate window installation in Sweden and to make the Swedish operations as big as the Finnish ones. Although the Norwegian company, is still at a start-up phase, the Finnish model will guide the way here too.
SIGNIFICANT EVENTS 2018/2019
Jan Gustafsson stepped in as MD in February 2019.
New management organization in Norway.
Nikkarit acquired exclusive rights to a new, innovative window lift.