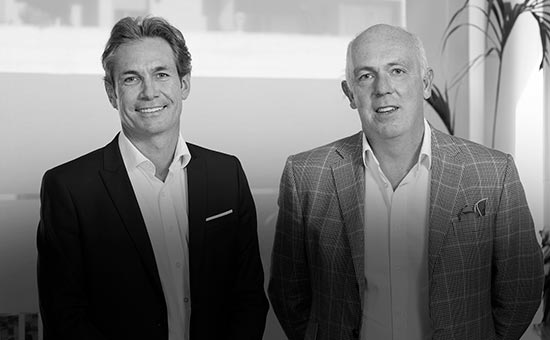 LUDOVIC HUITOREL
& STEPHEN CHILDS, MDs
FACTS
Feralco is one of Europe's largest producers of inorganic water purification chemicals, mainly different kinds of ferrous and aluminium salts. Among other purposes, the company's products are used to provide clean drinking water for more than 120 million people. The products are also used in the treatment of wastewater and for specialized industrial applications. Feralco's headquarters are located in Helsingborg and the group has subsidiaries in eight European countries. Feralco conducts sales in a total 30 countries and maintains production in 14.
Feralco has been part of Mellby Gård since 2001. Mellby Gård's representative on the Board of Directors: Johan Andersson (Chairman).
Headquarters: Helsingborg
Sales 2018/2019: SEK 1,149 million
Number of employees: 214
Chairman: Johan Andersson
– MORE THAN SEK 1 BILLION IN SALES – ACCEPTABLE LEVEL OF PROFIT DESPITE RISING RAW MATERIAL PRICES
Feralco manufactures and sells water treatment products, primarily inorganic coagulants. After almost 20 years in Mellby Gård's portfolio, the company passed the SEK 1 billion mark in sales for the first time, reaching SEK 1,149 million in total sales for 2018/2019.
Rising raw material prices were the foremost factor behind profit not reaching the level of the preceding year, although effective efforts with price increases and the sustained cost level meant that the second half of the year developed very well in terms of profit. The strategy for future growth remains focused on opportunities for consolidation of the industry and expansion in related product and service areas, primarily through attractive complementary acquisitions.
Feralco targets being number one or two in those European markets that are characterized by a high level of maturity. During the year, growth continued in line with the strategy, with another acquisition being made, this time in Spain.
About 70 percent of Feralco's sales are made to municipal water treatment plants around Europe. The company currently has operations in all major European countries and also conducts sales in several African countries. Besides sales for water treatment, some sales are also made to the paper and pulp industry and other sectors.
Feralco has been a reliable profit-generating machine under Mellby Gård's ownership. Given the character of the market, with stable but limited growth, the number of parameters that could affect earnings is limited in the short-term. However, weather and the seasons can have a significant impact, as they did in a positive way in the preceding year. Profit for the year was affected by sharp increases in raw material prices. However, the company has quickly and systematically managed to raise prices, and, during the second half of the year, profitability returned to a good level.
However, weather and the seasons can have a significant impact, as they did in the preceding financial year, and the unexpected and rapid price increases on all raw materials during the current financial year demonstrate the need for a focused and flexible organization able to keep up with the trends in its various geographic markets.
"Our market is mature and organic growth is limited. At the same time, we are cautious when entering growth markets. There is considerable need for water treatment and this is growing rapidly in many parts of the world. However, this also means that there are numerous other players in these markets. Competition in these fast-growing markets is fierce, limiting our ability to make profitable investments there", says Stephen Childs, one of the company's two MDs.
Stephen Childs heads Feralco together with Ludovic Huitorel. They have led Feralco together for more than ten years and both underscore that Europe is Feralco's principal market and that this is where the company can really benefit from the market-leading position that it holds in many countries.
"During the past year, we acquired the Spanish company Gesitma SL, which specializes in industrial waste management and is headquartered in the La Rioja region of northern Spain. Gesitma is one of the leading inorganic waste management companies in Spain, generating annual sales of more than EUR 5 million, and although it was not a large acquisition, it was one of strategic importance for us", says Ludovic Huitorel.
The acquisition will increase the number of production units on the Iberian Peninsula from two to three, and will broaden Feralco's position, while also strengthening the company's position in waste management.
In the preceding year, Feralco acquired Italian company Braia S.r.l., the Italian leader in inorganic coagulants, which are used in water purification and paper manufacture. During the year, the company was integrated effectively into Feralco Italia.
"There remains scope for consolidation in the European market and we have a pipeline of companies that we are considering. Besides consolidation of the water purification market, we are also considering opportunities to grow in complementary areas of industry where our solutions may be relevant", says Ludovic Huitorel.
He also points out that the company made several investments in its core operations during the year. Among other things, production capacity for ferrous salts was increased in both the UK and France.
SIGNIFICANT EVENTS 2018/2019
Acquisition of the Spanish company Gesitma SL and successful integration of the Italian company Braia S.r.l.
Total sales exceeded SEK 1 billion for the first time.
Price hikes successfully offset sharp increases in prices for raw materials.
Continued investment in new and supplementary production capacity.