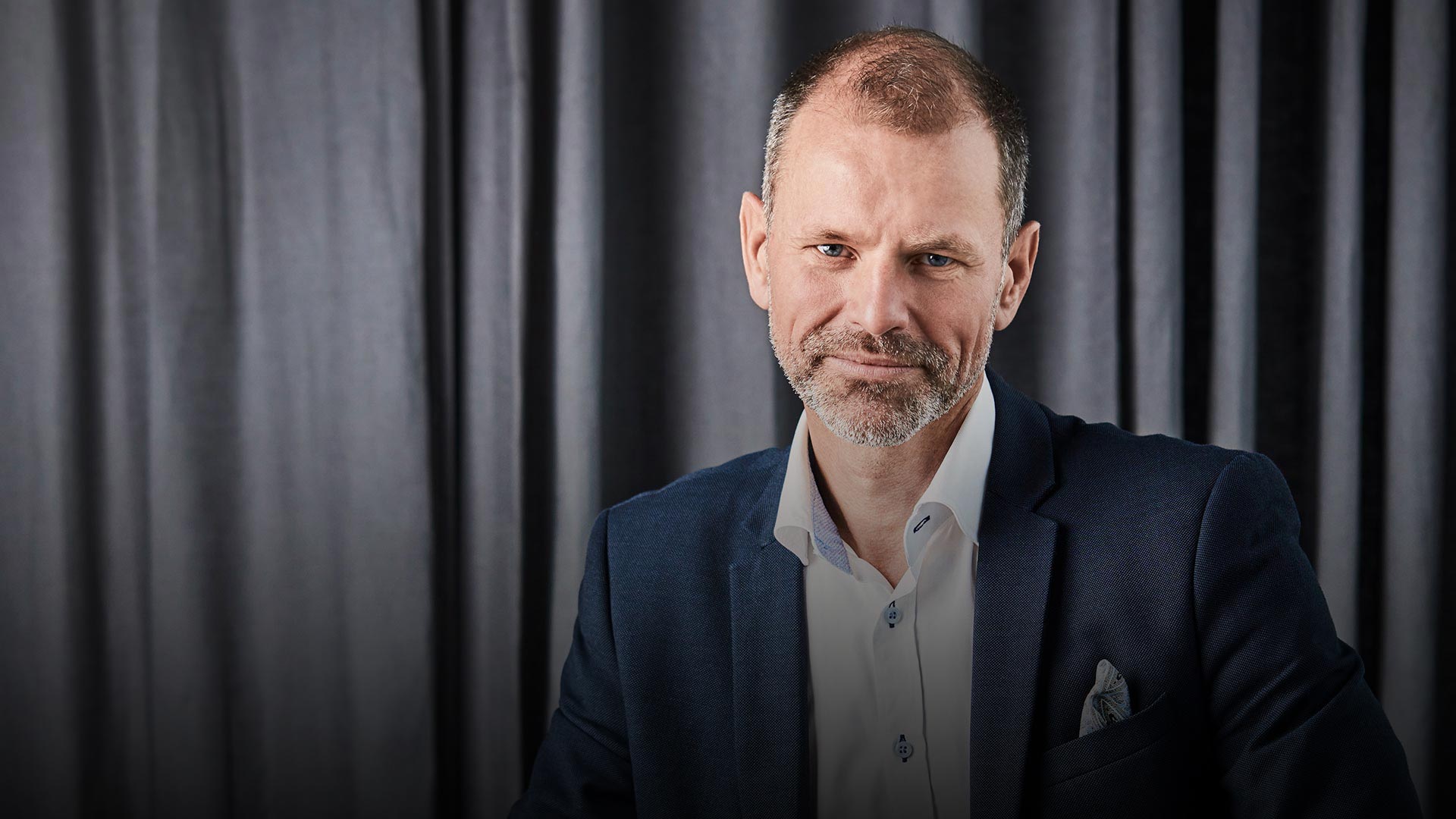 FACTS
Duni Group is a leading supplier of attractive and functional table setting and take-away products. The Group markets and sells two brands, Duni and BioPak, which are represented in over 40 markets. Duni Group has employees in 35 countries. Duni Group conducts proprietary manufacturing, predominantly at its wholly owned paper mill, Rexcell, in Dalsland, Sweden. Manufacturing also takes place in Germany, Poland, Thailand and New Zealand.
Duni Group has been an associated company in the Mellby Gård portfolio since 2007. Mellby Gård's representatives on the Board of Directors are Thomas Gustafsson (Chairman) and Sven Knutsson.
Headquarters: Malmö
Sales 2020: SEK 4,501 million
Employees (FTE): 2,269
Chairman: Thomas Gustafsson
– THE RESTAURANT VISIT SHOULD FOCUS ON THE GUEST EXPERIENCE, HYGIENE AND SUSTAINABILITY
Duni Group's operations during 2020 were largely characterised by the effects of COVID-19. The Duni segment, with customers primarily within the hotel and restaurant sector, was affected negatively, while the BioPak segment, with customers primarily within take-away, experienced good growth. During 2020, Duni Group worked intensively to help restaurants offer a hygienic and safe guest experience. Duni will therefore enhance its communication regarding sustainability and hygiene in the future.
During the first quarter of 2020, Duni Group launched and implemented a major organisational change. The new structure means that the Group is now managed in two new segments: Duni and BioPak. At the same time, the Duni Group identity was created to differentiate the group-wide operations from the Duni segment.
"The change was implemented to facilitate an even stronger product range and broader and better customer management via a global organisation with clear sales and marketing responsibilities," says Thomas Gustafsson, Chairman of Duni Group.
"As we implemented the change, the effects of the COVID-19 pandemic began to be noticeable. We initially focused on securing our deliveries, as there did not appear to be a major downturn in demand at that time. But quite soon we realised that there would be major effects on demand, in both a positive and negative sense."
CONTRASTING DEVELOPMENTS
The Group then experienced contrasting developments, with one segment, BioPak, demonstrating continually strong growth, while the other segment, Duni, fell victim to a major downturn in demand.
"In order to understand how the closure of events affected the Duni segment, we can take the example of football matches in the top league in Germany, which attract more than 40,000 supporters on average. A lot of drinks, hot dogs, etc. are consumed during the match, and the majority of these are sold with one of Duni's products. Furthermore, at least the same level of consumption also takes place before and after the match. A number of matches are played every week on an ongoing basis. There are also a great many other sporting and cultural events throughout Europe that attract tens of thousands of visitors with similar patterns of consumption. This market more or less disappeared completely in April. A certain recovery then occurred during May and the summer, but disappeared again thereafter during the second wave of the pandemic."
The Group worked to reduce costs and utilise government support in various markets, while also striving to maintain the business in the best possible manner. It was also important to create an information structure, to ensure that all safety routines reached all units.
"The organisation did an excellent job in relation to these activities during the year. We were quick to reduce the scope of our operations, we ensured liquidity via bank agreements, and we provided information quickly and in the right manner."
ROBERT DACKESKOG TAKES OVER AS NEW CEO AND GROUP CEO
At the end of the first half of 2020, Duni Group's Board reached agreement with Johan Sundelin, CEO and Group CEO at the time, that he would vacate his position at the company.
"Eventually there were too many people, at various levels, who left the company and who also had widespread criticism of the situation," says Thomas Gustafsson. "We therefore agreed to terminate our collaboration."
"One of our most important criteria was to find an individual with an in-depth understanding of the Group's operations. It was therefore natural to look for candidates from within the business, or among those who had worked there previously. Robert Dackeskog had worked in Duni between 2012 and 2019 as head of two of the Group's business areas. He had done an excellent job and had demonstrated good leadership qualities, and we are delighted that Robert has accepted the opportunity to return to Duni Group."
THE RESTAURANT EXPERIENCE SHOULD BE CHARACTERISED BY HYGIENE AND SUSTAINABILITY
For many years, Duni's fundamental business concept has revolved around napkins, table covers, etc. associated with the restaurant experience. The sales argument has largely been based on the concept that "if you use this table cover and these napkins, you will enhance your guest's experience of their restaurant visit."
In the future it is extremely important for Duni to also communicate the hygienic function of the products and the major investments that are being made to develop sustainable and hygienically safe products.
"A table cover from Duni should not just be placed on the table because it makes the setting more attractive, but also because it is more hygienic. The same applies to a paper napkin or a Duniletto of high quality. We are enhancing our communication regarding hygiene for the restaurant guest, to create the best conditions for what we call Goodfoodmood and a safe and secure guest experience. Naturally, the coronavirus pandemic has played a significant role in relation to this argumentation."
"When it comes to sustainability, Duni Group has been at the forefront of developments for many years. We have now set ourselves even clearer and more challenging sustainability goals, such as the development of a biodegradable binder, and accelerated phasing-out of our plastic products."
SIGNIFICANT EVENTS 2019/2020
New segment reporting from 1 January 2020 in two segments, Duni and BioPak, which have thereafter been turned into business areas with full profit responsibility from 1 January 2021.
Clearer focus within the Duni segment on the concept that the restaurant visit should focus on the guest experience, hygiene and sustainability.
Expanded and new Board. New Board members from Mellby Gård: Thomas Gustafsson, Chairman as of the AGM in May 2020, and Sven Knutsson.
Robert Dackeskog, with many years of experience from Duni Group, took over as CEO and Group CEO at the beginning of 2021.
New appointments as of 1 January 2021: Magnus Carlsson, CFO, Mats Lindroth, EVP Business Area Biopak, and Linus Lemark, EVP Business Area Duni.