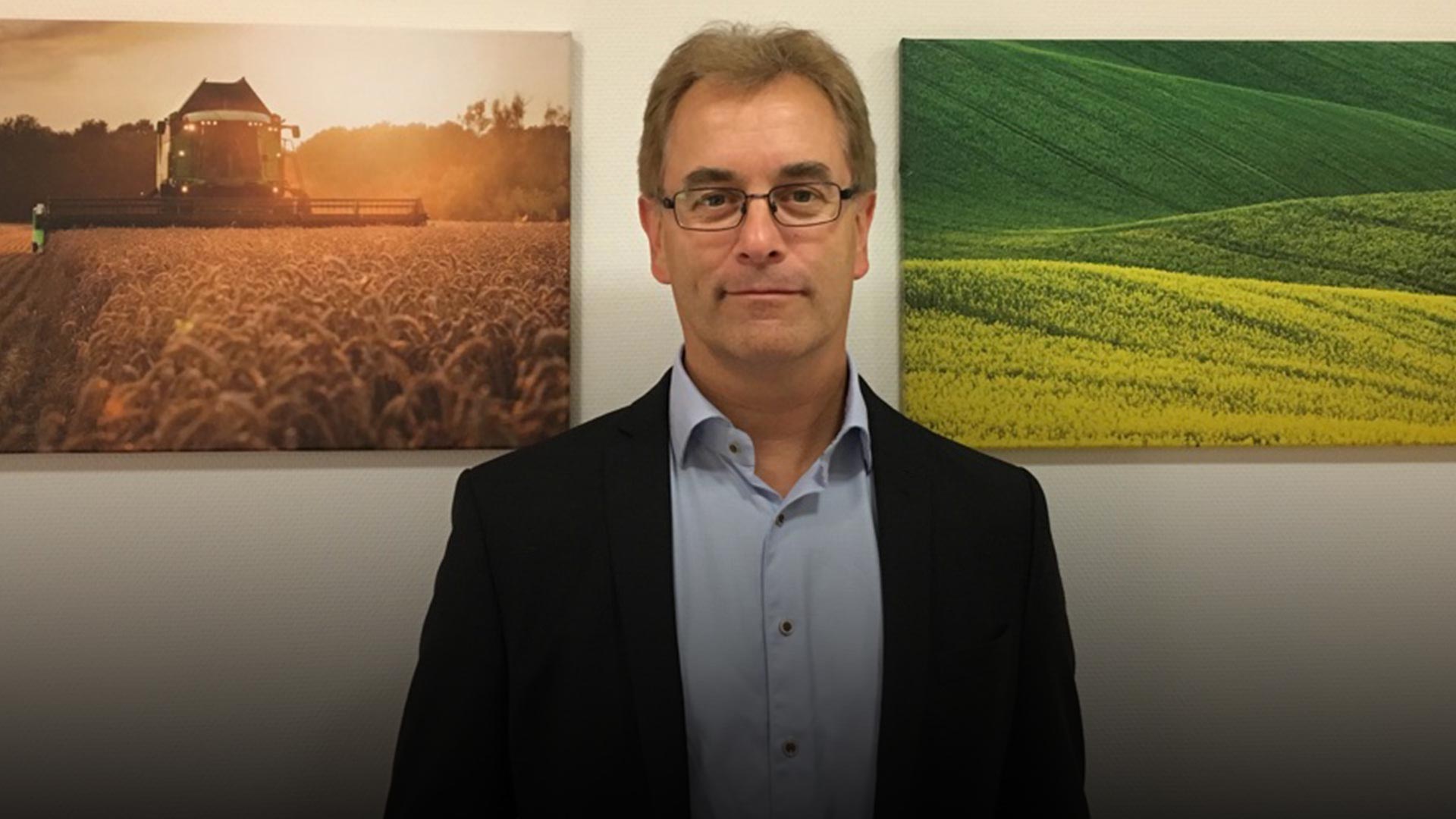 FACTS
BM Agri is a trading company focusing on cereals, oilseeds and fertilisers. BM Agri also works with price hedging via various commodity exchanges and provides market information to Swedish farmers. BM Agri operates throughout the whole of Sweden, focusing on benefit for farmers through cost efficiency and close relationships with growers and customers.
BM Agri has been an associated company in the Mellby Gård portfolio since 2011. Mellby Gård's representative on the Board of Directors is Erik Andersson.
Headquarters: Lidköping
Sales 2021: SEK 617 million
Employees (FTE): 10
Chairman: Thomas Svensson
– FOCUS ON DETAILS MAKES GROWTH POSSIBLE AMIDST TOUGH GLOBAL COMPETITION
The market for cereals can be unpredictable, with conditions varying from year to year. As a wholesaler it is therefore important to focus on details in the entire value chain, from supplier to customer. BM Agri does just that, and the company's operations are growing as a result – with more farmers, more customers and more exports.
BM Agri is an established wholesaler of cereals and trades primarily in wheat, malt and oilseeds such as rapeseed and linseed produced by farms throughout Sweden. BM Agri currently has collaborations with around 3,000 growers. The company's customers are mainly found in the global food and drink industry, and the majority of the products are exported. AAK, Absolut Company and Viking Malt are among the largest customers in Sweden.
"The more deals we do at really good prices, the more farmers want to sell their produce to us. We emptied all of our own and the farmers' stocks in July, which means that we can refill the silos with the new harvest for the year," says Per-Arne Gustavsson, who took over as CEO at the end of 2019.
GROWING AND GLOBAL DEMAND FOR CEREALS
The market for cereals is global, fluid and capital-rich, with large financial organisations and international trade agreements having a major influence. The Phase One Agreement between China and the USA, whereby China undertakes to purchase large quantities of American agricultural products, is driving up prices and stock market levels.
"It's important to constantly adopt the right position in the market. We're happy for the sake of the farmers that the prices are going up, but at the same time we must work to achieve the necessary margins. Everyone in the market is offering an identical product, so we need to find other competitive advantages," says Per-Arne Gustavsson.
From the middle of 2019, BM Agri has experienced a very positive development, with a significant increase in sales as a result of new customers in Sweden as well as in other countries. Above all else it is the demand for mill wheat and feed wheat that has increased in recent years. The coronavirus pandemic has also contributed to a certain hoarding effect. During 2020, BM Agri shipped around 150,000 tonnes of wheat, malt, oats and feed grain to export markets, and the company's total turnover increased to more than MSEK 700.
"In the wake of the pandemic, we are seeing indications of a reduction in the demand for malt, as less beer is being sold. When no one is travelling, attending concerts or visiting sporting events, there is a risk that the prices will drop back down. We therefore need to be good at identifying and compensating the shortfall with other products such as groats and field beans," says Per-Arne Gustavsson.
INVESTMENT IN INCREASED STORAGE CAPACITY
Together with the Jordberga and St Markie farms in Skåne, BM Agri has invested in doubling the storage capacity at two reception points. This investment involves two newly built driers and several new silos which are filled with produce from farmers in the surrounding area.
"Having large stocks provides an added sense of security. Having seen the success of the investment in Skåne, we are now examining the possibility of doing something similar in central Sweden. Many farms want to work with us, and this type of investment can provide us with clear advantages," says Per-Arne Gustavsson.
SATION AND SUSTAINABILITY GO HAND IN HAND
Just like many other companies, BM Agri has taken a digital leap forwards during 2020. Digitisation is an important competitive factor and means that BM Agri can work in a more cost-effective and transparent manner. Tools such as Teams and Skype are being used to a greater extent than previously and are reducing the need to travel. The company also has a proprietary IT system for monitoring of its business activities. The system provides a good overview and is easy to use, not least for farmers, who benefited in 2020 from the implementation of their own "My pages" section, where they can monitor their own transactions and shipments, which saves a lot of time for BM Agri. At the same time, customers are imposing increasingly advanced demands on sustainability and traceability.
"Our IT system makes it possible to manage traceability down to individual farm level. In this way we can maintain control of the flows and can optimise our logistics. We can change modes of transport more easily, which makes a big difference when there are major volumes involved – the process becomes more efficient and more sustainable, which benefits the interests of everyone concerned," says Per-Arne Gustavsson.
CONTINUED FOCUS ON GROWTH
With a strong year behind it, BM Agri is now striving to achieve continued growth. Focus is placed on doing even better business deals amidst increasingly tough competition.
"We want to continue growing with control. This means that we will establish relationships with more suppliers and gradually increase our volumes. A sales target of one billion Swedish kronor is not an impossibility, but it is just as important to ensure that everyone who works here is enjoying their work and a good standard of wellbeing," says Per-Arne Gustavsson.
BM Agri currently has a scalable organisation and a large network, which makes it possible to adapt the business to external trends and changes. At the end of 2020, the company's headquarters moved from Skara to Lidköping. This move not only entails a better work environment but also improved opportunities for BM Agri to recruit and grow in pace with the market.
SIGNIFICANT EVENTS 2019/2020
Market successes within Sweden and in export markets, with a large increase in turnover as a result.
A good harvest in 2020 creates conditions for increased trade.
Successful investment in increased storage capacity at Jordberga and St Markie in Skåne.
Dedicated and highly competent employees who have the ability to identify new opportunities, and recruitment of new sales staff.
Development of the company's export offering for shipment by sea, with internal expertise for increased sustainability.