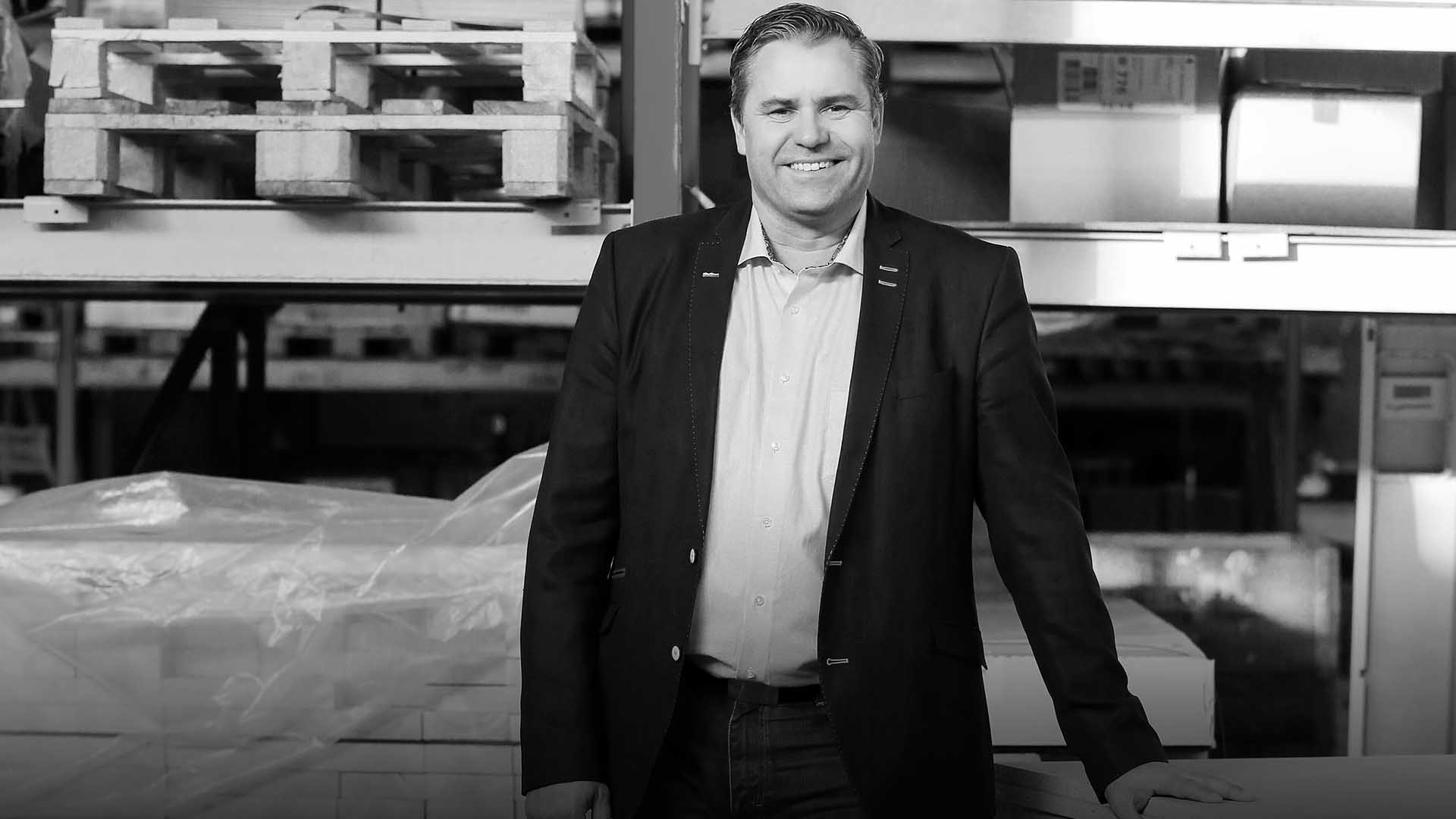 FACTS
Älvsbyhus was founded in 1944 by Göran Johansson, grandfather of the current MD, Kent Johansson. What was initially a carpentry operation transitioned into house production in the 1960s. Today, Älvsbyhus is Sweden's largest manufacturer of prefabricated single-family homes and develops, sells and manufactures high-quality preassembled wooden houses at the market's lowest prices. This is made possible through cost-effective prefabrication of essential elements and by the company being responsible for the entire construction process, from the laying of the foundations to the home being ready for occupancy. With a proprietary sawmill, the Group is self-sufficient in timber. Älvsbyhus conducts sales in Sweden, Finland and Norway through some 40 sales offices.
Älvsbyhus has been an associated company in the Mellby Gård portfolio since 1995. Mellby Gård's representatives on the Board of Directors: Erik Andersson (Chairman), Johan Andersson and Anders Bülow.
Headquarters: Älvsbyn
Sales 2018/2019: SEK 1,078 million
Number of employees: 302
Chairman: Erik Andersson
– PLUCKY 75-YEAR-OLD TAKES THE INITIATIVE IN THE SWEDISH MARKET FOR PREFABRICATED HOMES
After a number of more difficult years, Älvsbyhus now sees a brighter market. With new models of single-family homes and a partly new strategy, the MD of the 75-year-old company, Kent Johansson, views the future with confidence.
For Älvsbyhus, 2018 was a tough year. During the year, the company completed its investment in modern construction elements meeting all energy efficiency requirements. The start-up was complicated, leading to delays that partly affected deliveries to customers.
The Swedish market for single-family homes also continued to be adversely affected by down-payment requirements and stricter amortization requirements, which affected manufacturers of prefabricated homes.
"I raised the issue with the Prime Minister when he visited. He was well aware of the problem, particularly in relation to the traditional Social Democrat notion that everyone should be able to afford to build their own house. Although we do not believe there will be any rapid change in the current regulations, we do see the market brightening in 2019", says MD Kent Johansson.
However, there are also positive factors providing traction: interest rates have been stuck at record-low levels and there is considerable pent-up need for additional housing. Several municipalities are also heeding the need to make affordable land available to private individuals so that they can build single-family homes. At the same time, housing shortages and rising prices for homes in the metropolitan areas are helping additional locations become attractive for new production.
"We can clearly see the effects of growth spreading further out from the metropolitan centres, with towns such as Eskilstuna, Norrtälje and Uppsala growing and become attractive for new production. At the same time, we are to some extent adapting our strategy to meet the new conditions, partly by acquiring land to a greater extent, land that we offer to customers", says Kent Johansson.
One example is that the land company started by Älvsbyhus two years ago has acquired a plot in Norrköping, for which detailed planning is now being conducted for the construction of about 50 single-family homes.
"Another strategic change involves realizing that it is much easier to sell fully completed new homes. For this reason, we are building show homes to a greater extent than we did previously", says Kent Johansson.
Älvsbyhus continues to invest in new models of single-family homes, striving to use the same base plate in all of them for increased efficiency. However, differences between markets necessitate local adaptations for the Swedish, Norwegian and Finnish markets respectively.
"We launched a small house intended for older customers in twoperson households in the Finnish market seeking smaller, spaceefficient housing. This is a 63-square-metre bungalow – with a sauna of course – which has achieved great success", says Kent Johansson.
The Finnish market is pervaded by caution and frugal customers who quite often pay off their mortgages within 15 years. For Älvsbyhus, it is a matter of increasing volumes with the help of attractive new products. In 2018, the company sold about 80 houses in Finland.
The Norwegian market slackened somewhat in 2018, although Norwegian households continue to have good finances and spend a lot of money on housing. Accordingly, the typical single-family home in Norway is larger than in both Finland and Sweden. Sales efforts target both families and older couples. In 2018, Älvsbyhus sold about 140 houses in Norway.
The Swedish market is Älvsbyhus' largest, with about 450 houses sold there in 2018, mainly to a target group consisting of families with small children who are first-time house buyers. Älvsbyhus has deliberately supplemented its product portfolio with houses targeting more the premium segment. In 2019, a new gabled house was developed that fits on smaller plots.
"If we manage to hold on to first place in 2019 too, we will have been Sweden's largest supplier of single-family homes for 20 consecutive years", says Kent Johansson.
Älvsbyhus has been a Mellby Gård company since 1995 and its relationship with the group is important for the company: "We are currently tying up more capital in the form of land acquisitions and display homes, meaning that Mellby Gård provides security contributing to our development. We also share the same philosophy when it comes to our view of the economy", concludes Kent Johansson.
SIGNIFICANT EVENTS 2018/2019
Älvsbyhus celebrates 75 years as a company.
The factory in Vålberg closes and 44 employees are made redundant in early 2019.
Ten new models of single-family homes were introduced to the market.
Acquisition of land in Norrköping for the construction of more than 50 single-family homes.