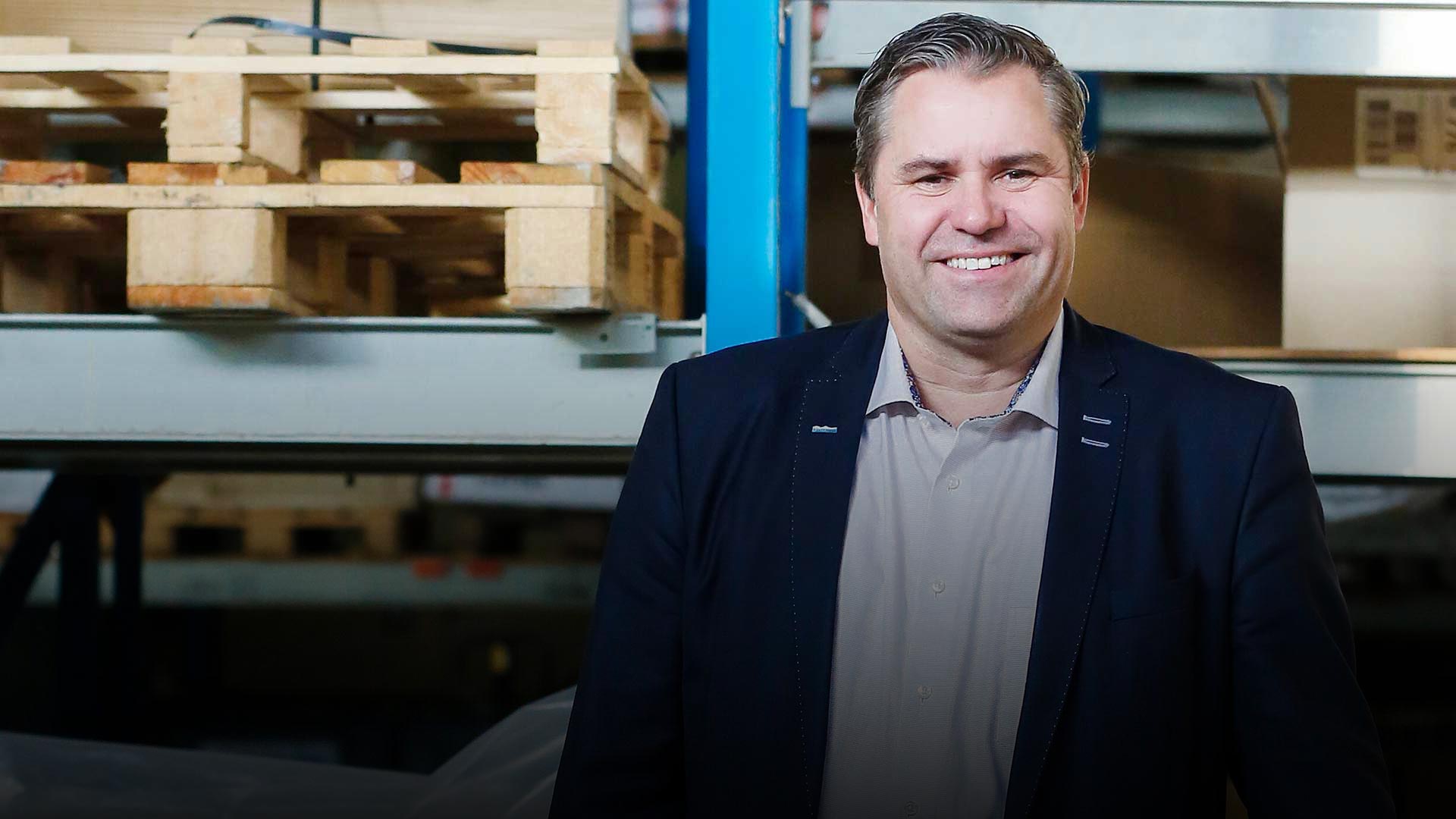 FACTS
Älvsbyhus was founded in 1944 by Göran Johansson, grandfather of the current CEO Kent Johansson. Starting out as a carpentry business, the company transitioned into house production in the 1960s. Today, Älvsbyhus is Sweden's largest manufacturer of single-family homes and develops, sells and manufactures high-quality pre-assembled wooden houses at the lowest prices on the market. This is made possible through cost-effective prefabrication of essential elements, and by the company being responsible for the entire construction process, from the laying of the foundations to the home being ready for occupancy. With a proprietary sawmill, the Group is self-sufficient in timber. Älvsbyhus conducts sales in Sweden, Norway and Finland through forty sales offices.
Älvsbyhus has been an associated company in the Mellby Gård portfolio since 1995. Mellby Gård's representatives on the Board of Directors are Erik Andersson (Chairman), Johan Andersson and Anna Blom.
Headquarters: Älvsbyn
Sales 2020: SEK 1,039 million
Employees (FTE): 261
Chairman: Erik Andersson
– RETURN TO GROWTH AFTER SEVERAL TOUGH YEARS
Despite a series of difficult factors, Älvsbyhus was able to note an increase in the number of single-family homes sold, and increased production by 15 percent during last year. And this long-established company is now ready to increase production significantly more than so.
Älvsbyhus has been in business for more than 70 years and is one of the few manufacturers of single-family homes to have survived the various financial crises that have hit the industry over the years. The first knockout blow was delivered in conjunction with the property crisis during the early 1990s. The second and third rounds arrived with the financial crises of 2001 and 2008. Those who survived these difficult times have emerged the stronger for it. Today, Älvsbyhus is Sweden's largest manufacturer of single-family homes, a title it has been able to claim for over 20 years. Even so, Älvsbyhus' business idea has always entailed a tough challenge – to make quality homes for sale at the best prices on the market.
"We have kept to our concept throughout the years and have not deviated from it. We have an efficient production process with prefabrication of essential elements, we build villas and have never attempted anything larger than so, and we have kept to our markets in the Nordic region, which we know well," explains Kent Johansson, third-generation CEO and grandson of founder Göran Johansson.
Recent years have been tough for Älvsbyhus. Amortisation requirements, mortgage limits and debt quotas have adversely affected demand, while the industry has also been faced with new environmental requirements involving energy efficiency specifications for modern construction elements. This has given rise to costly investments. And just when these costs had been absorbed, and a new exterior wall was able to be launched, the coronavirus pandemic arrived.
FLEXIBLE WORKPLACES PROVIDE INDUSTRY UPSWING
"We were concerned about the potential effects of the pandemic. But it has turned out that the demand for single-family homes has in fact increased. A growing number of people want to escape the congestion of the city; they want to have a comfortable environment where they can work from home, and commuting alternatives are being established in relation to major urban centres. All this has meant that the industry as a whole has grown by more than 10 percent during 2020," says Kent Johansson.
From just over 520 homes delivered in 2019, the company was able to deliver more than 600 in 2020, an increase of 15 percent. And profitability has followed suit. An operating margin of around 15 percent is easily the best in the industry, yet is still not at the level Kent Johansson wants to achieve.
"Our business model is based on volume and our ability to utilise our capacity to the full. Our factories in Älvsbyn and Bjärnum are capable of increasing current production levels several times over. But we aren't there just yet. We also have a factory in Vålberg which we are going to sell," says Kent Johansson.
He says that industry colleagues often ask him how Älvsbyhus is able to achieve such high margins, and that he always replies with a wink and a smile that he would be stupid to reveal the company's secret. One thing that is not a secret, however, is the fact that Älvsbyhus is one of few manufacturers of single-family homes with a proprietary sawmill. This gives the company control over its most important raw material, and Älvsbyhus also has a good relationship with the timber supplier Sveaskog.
SWEDISH STABILITY, NORWEGIAN DEMAND AND FINNISH CAUTION
Älvsbyhus is present in Sweden, Norway and Finland. Sweden is the engine that is driving the company's renewed growth, with a major role played by the movement of the towns of Gällivare and Kiruna due to mining operations in the area. LKAB's replacement home scheme in Malmberget, and Boliden's replacement home scheme at the Aitik mine, have generated sales of more than 150 homes to date.
One investment which was initiated a couple of years ago was the purchase of plots via Älvsbyhus' own land company, and the construction of more display homes. This has started to produce results.
In Norway the operations are going well, with a competent management team that is guiding the company through complicated bureaucracy and other rules regarding requirements specifications that are different to those applicable in Sweden. This means that, overall, an Älvsbyhus home in Norway is significantly more expensive than its Swedish counterpart, although still clearly competitively priced by Norwegian standards. The company exceeded its sales budget in Norway in 2020, with orders for 170 homes during the year.
In Finland the situation is more problematic. Buyers of single-family homes continue to be cautious in their approach, and it remains to be seen whether new home models which have been adapted to the Finnish market will produce results.
Looking at the company's performance as a whole, Älvsbyhus has once again demonstrated a unique level of stability in an industry that is continually affected by new external factors. Kent Johansson hopes to see a further increase in production of around 10 percent during 2021 and fully expects to be able to defend the title of Sweden's largest manufacturer of single-family homes, a position the company has held for the past 21 years.
"We are continuing to be cautious in relation to costs, and to make smart purchasing decisions. We also expect to see growth in the reseller network. It doesn't matter how good your product is; at the end of the day it is the salespeople who close the deal, and in that regard we intend to make sure that we have the best available," says Kent Johansson.
SIGNIFICANT EVENTS 2019/2020
Increased delivery rate and sales in Norway.
A display home was delivered to Finland's largest hypermarket in Tampere, with 1 million visitors annually.
Six new display homes were opened in Sweden, from Luleå in the north to Malmö in the south.