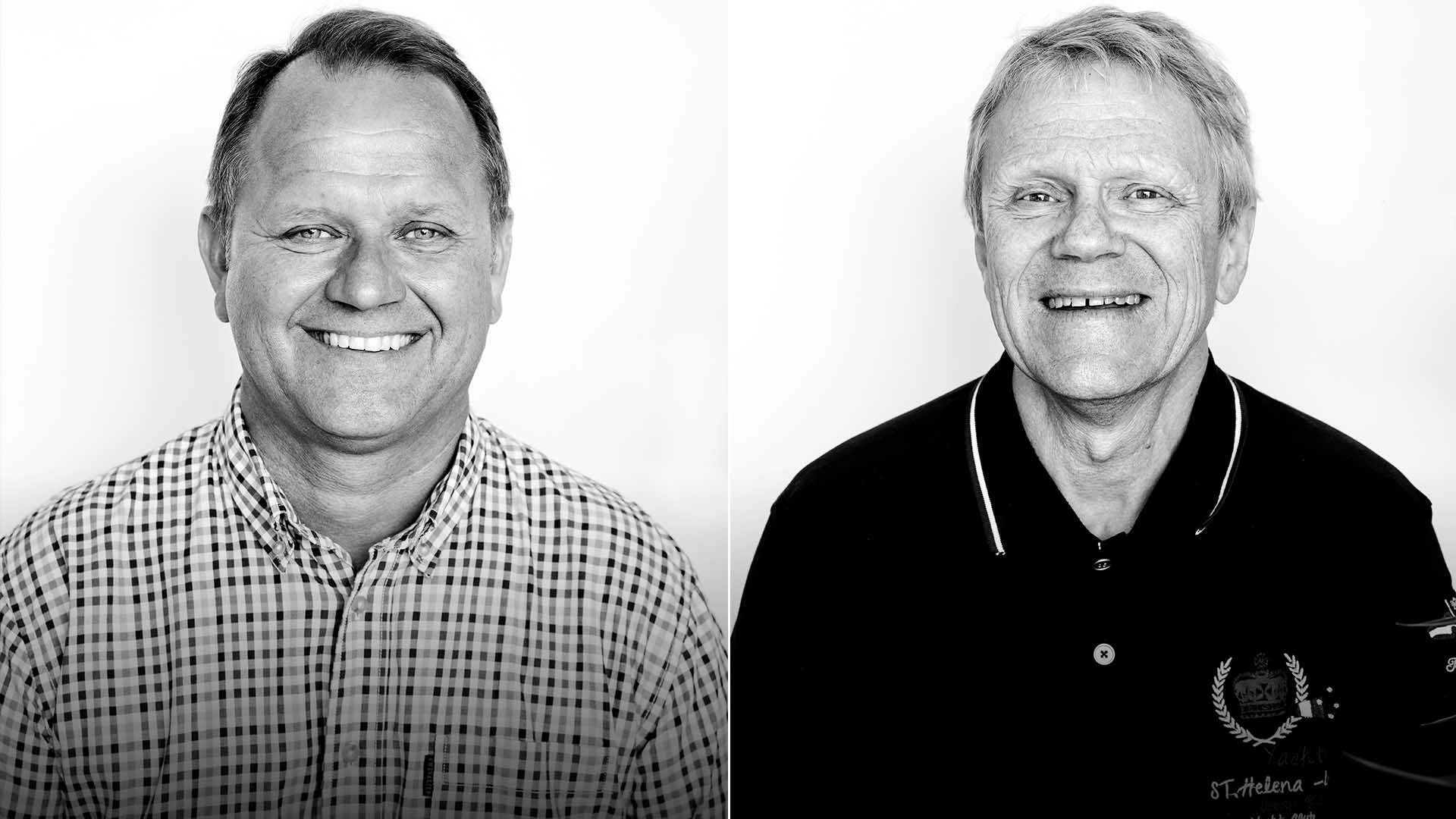 PETTER BECKMAN, INSPECTOR
& JAN-OLOV ALFREDSSON, TROTTING TRAINER
FACTS
The Mellby Gård farm is located just south of Hässleholm in the southernmost Swedish province of Skåne. The farm conducts modern, large-scale farming operations focusing primarily on pig and cattle farming, forestry and horse breeding. The farm is one of the largest pig farms in Skåne and annually produces some 17,000 pigs for slaughter. The total area is a little more than 8,000 hectares, divided between about 80 percent forest, 15 percent arable land and 5 percent pasture. The land is rich in game, offering hunting for elk, red deer, wild boar and roe deer.
The Mellby Gård farm is a sister company of Mellby Gård. Mellby Gård's representative on the Board of Directors: Rune Andersson (Chairman).
– SIGHTS SET ON GROWTH AND THE FINISHING LINE
The Mellby Gård farm is engaged in large scale agriculture and forestry, focusing primarily on pig and cattle farming, forestry and horse breeding. Its extensive equestrian operations have, for example, laid the foundation of the Mellby Free success story.
In recent years, the focus at Mellby Gård has been on creating room for growth. Existing buildings have been renovated and several new ones have been added at the farm. One of the objectives has been to extend the pig farm to meet the growing demand for Swedish meat.
However, as for Swedish agriculture in general, Mellby Gård's year was pervaded by the consequences of the 2018 summer drought. One consequence was that feed costs rose by 40 percent, negatively impacting the company's earnings and causing the expansion in pig farming to be delayed.
"Following last year's unusually long and severe drought, we have devoted much time to safeguarding fodder for our animals and assuring its quality. This has been a challenge, but our employees have done an amazing job", says Inspector Petter Beckman, who is responsible for the operation at Mellby Gård.
"Our pig farming operation still faces a bright future. The Swedish model of animal husbandry, entailing good animal care and restricted use of antibiotics is an important competitive advantage internationally", he says.
The profitability of the forestry operations remained favourable over the year, although, as with the agricultural operations, the drought and heat also had an impact here.
"Parts of the forestry stocks were attacked by the European Spruce Bark Beetle, killing the spruces. We initiated a systematic inventory to mitigate the damage", says Petter Beckman. "We take a positive view of the future and apply a long-term approach to our forestry operations. We focus continuously on opportunities for expansion and land acquisitions. This is an important part of the growth strategy."
With the consequences of the drought being the year's cloud of concern, the year's bright point was instead champion trotting horse Mellby Free. In 2018 alone, this talented four-year-old managed to generate more than SEK 6 million in winnings. That made her Sweden's third-most successful horse that year in terms of winnings.
"Mellby Free distinguished herself even as a foal. It was immediately obvious that she was out of the ordinary. Although we never dared hope, things would go quite so well", says Jan-Olov Alfredsson, trotting trainer at Mellby Gård.
Winning further competitions in 2019, Mellby Free's continued success did not keep us waiting.
"She has the potential to achieve unprecedented success. What is important is that we progress at her pace. If she is not in top shape, we skip the race", says Jan-Olov Alfredsson.
Mellby Gård has particular cause to celebrate the victories. A few years ago, the equestrian operations were restructured to be able to more quickly identify which horses had the best racing potential. To a certain extent, this initiative is already starting to yield results.
"It's too early to say whether Mellby Free's success is confirmation that the restructuring process has been fruitful. It will take many years before we can say with certainty that we have an arrangement that works. But we can see signs that things are moving in the right direction", says Jan-Olov Alfredsson.
In total Mellby Gård has about 100 horses, including 20 breeding mares and 15 foals. Several horses are stabled with elite trainers around Sweden and abroad.
SIGNIFICANT EVENTS 2018/2019
Mellby Free wins numerous races.
Parts of the forestry stocks were affected by European Spruce Bark Beetle attacks.